Andrew Coulter became BSHAA's new president at the Council meeting at the Royal College of Physicians in London on 10 January.
Andrew is the first directly elected president of BSHAA, the professional body for independent audiologists. He was elected as vice president in 2017 and – as a result of that election – has now taken over the presidency from Sarah Vokes.
Andrew brings a wealth of experience to the role: he has been a hearing aid audiologist since 2005, a BSHAA Council member since 2014 and is head of project delivery at Boots Hearingcare.
Andrew said: "I'm incredibly proud to be BSHAA president and I'd like to thank everyone again who voted for me in 2017. To be able to give back to a profession that has given me so much is a real privilege. I'm looking forward to working with Council and all BSHAA members to continue building strong partnerships across our profession to shape the future and raise the profile of the vital importance of hearing care. Collaboration is my key priority and this president certainly won't be building any walls! I'm looking forward to the second joint conference from BSHAA, the British Society of Audiology and the British Academy of Audiology in Bristol on 25 March, and to the return of the BSHAA Congress on 21 and 22 June in Coventry."
Outgoing president Sarah Vokes added: "Thank you to everyone who supported me over my presidency. I'm very much looking forward to continuing to support the Society's work as a Council member and wish Andrew the best of luck for his presidency. We're in very good hands – as a Council member and vice president, Andrew demonstrated that he has the skills, tenacity and passion to be an exceptional president of the Society."
As well as the appointment of a new president, the Council meeting on 10 January also saw three new BSHAA members – Sam Dixon, Alan Hopkirk and Heather Kennington – joining Council for the first time following the 2018 elections.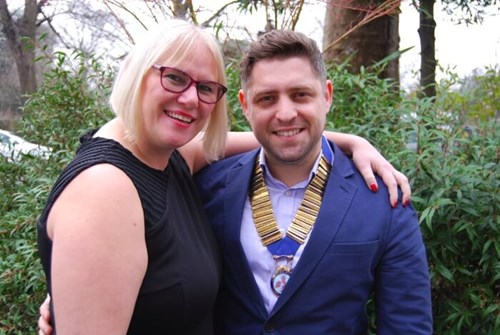 Sarah Vokes and Andrew Coulter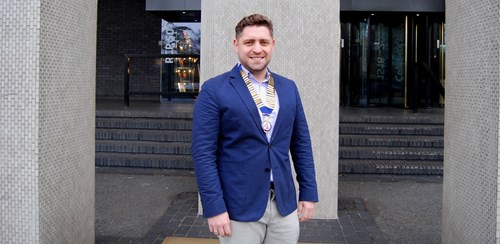 Andrew Coulter