Event Details
Date:
23 September 2019
- 24 September 2019
---
Location name: Liverpool, UK
---
Location address: The Research & Education Institute in the Park
Alder Hey Hospital
Liverpool
UK
---
---
Click to view dynamic map

Alder Hey Children's Hospital  Paediatric Audiovestibular Department  presents 3rdAlder Hey Paediatric Vestibular Course.
The vestibular system in children is an important system significantly involved in the development of balance, muscle tone, posture, spatial and cognitive orientation and overall development.
We are delighted to announce the 3rdAlder Hey Paediatric Vestibular Course exploring the different aspects of the paediatric vestibular system. The course is aimed at clinicians in any discipline involved with paediatric balance. The course is open to a national and an international audience.
The course will be enriched by an international faculty from Canada, USA, Europe and Israel and  also by national experts. There will be interactiveworkshops involving diagnosing testing on live subjects, vestibular physiotherapy and identification of central eye movement disorders in children.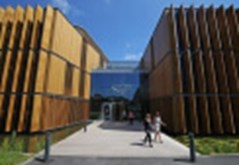 The course will be held in the state of the art academic facility in the new Alder Hey Hospital in the city of Liverpool, a vibrant cultural metropolis. The venue is only a short distance from the city centre and the central railway station and 7.5 miles from the international airport. There are good hotels near the venue for overnight accommodation.
Registration and further details:
https://www.eventbrite.co.uk/e/3rd-alder-hey-paediatric-vestibular-course-tickets-62135618307
https://alderhey.nhs.uk/education/alder-hey-academy/courses-events