Report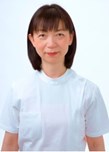 By Yasue Uchida, MD, PhD, Associate Professor, Department of Otorhinolaryngology, Aichi Medical University, Japan.
 The 65th Congress of Japan Audiological Society was held in Aichi Prefecture, Japan. The Congress President was Dr Michihiko Sone, Professor of Department of Otorhinolaryngology, Nagoya University Graduate School of Medicine.
The Congress was delivered as a hybrid system – it was held locally on 8-9 October, and then delivered online from 27 October to 24 November, on demand.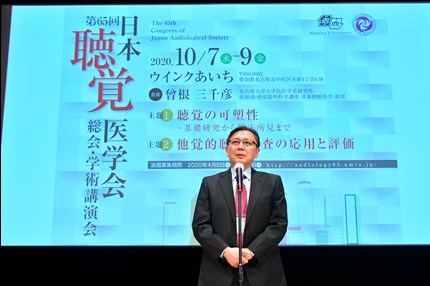 Congress President, Dr Michihiko Sone.
At the venue, enough space between the audience was secured to take measures against COVID-19. In order to avoid congestion, a relay venue was prepared appropriately. Those who participated in the question and answer sessions went to the main venue, and those who concentrated on listening went to the relay venue. Participants at the venue were asked to wear masks and to wash their hands with a disinfectant solution.
The main themes of the 65th Congress were 'Hearing plasticity - from basic research to clinical findings' and 'Application and evaluation of objective hearing examinations'. In addition to 189 general oral presentations, two educational seminars and two special lectures were set up.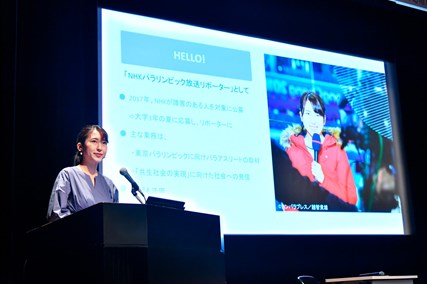 Yuki Goto spoke at the meeting.
A topic that the president was most keen to share with congress participants was 'Beyond Disabilities Living with Invisible Disabilities'. Yuki Goto, one of the NHK caster reporters for the 2020 Tokyo Olympics and Paralympics, delivered a lecture on the subject. She underwent cochlear implant surgery, performed by Professor Sone, for congenital hearing loss due to Pendred syndrome when she was in the third grade of elementary school. Her determination to overcome the handicap of hearing impairment since her surgery, as a reporter who is full of spirit and curiosity, impressed the audience.