Event Details
Date: 16 November 2019
---
Location name: Birmingham, UK
---
Location address: Aston University, Aston St, Birmingham B4 7ET
---
---
---
Click to view dynamic map
Report by: Lucy Farrington-Smith
To celebrate five years since UK-based charity Fifth Sense began, pioneering clinicians, researchers and scientists joined those with smell and taste disorders at Aston Conference Centre, Birmingham UK, to share new studies, developments and the support channels so vital for those struggling with their conditions.
Fifth Sense ambassador, Tom Laughton opened the conference: "Fifth Sense started with an idea; now we're here," segueing into an opening speech from fifteen-year-old congenital anosmic Abi Millard, who 'found the hope she was looking for' with Fifth Sense, "like family, and understood" I followed Abi with a talk of my own. I am twenty-seven and my anosmia was acquired following what I thought was just a heavy cold. I liken my acceptance of what happened as being similar to the grieving process.
In the morning sessions we heard from Miss Lisha McClelland, ENT Consultant Surgeon at the Smell and Taste Clinic, Birmingham Queen Elizabeth Hospital, and Fifth Sense trustee, Professor Carl Philpott, who runs the Smell and Taste Clinic at the James Paget University Hospital Great Yarmouth. Lisha spoke on the synergy of chemical senses, how olfactory, gustatory and trigeminal perceptions work together to produce smell, flavour, taste and pain. While Carl discussed the latest treatment options – in particular the MACRO project, which intends to clinically evidence the best treatment programmes for Chronic Rhinosinusitis.
Lunch was crafted with anosmia in mind – visual, vibrant dishes of sharp tacos with chilli toppings; smooth soup with crunchy onions; soft lemon sponge cut with ice cream and smashed meringue, spoils from the Aston Conference team's multi-sensory menu with mouthfeel firmly in mind.
In the afternoon, FlavorActiV hosted a tasting session whereby basic tastes of sweet, salty, bitter and sour were explored as participants drank from unassuming cups of clear liquid, with most discovering their basic tastes still remained; a pivotal realisation that could be taken from conference room back to their kitchens.
Dr Steven Munger, Director at UFCST spoke energetically about gene developments in mice where smell had been taken away and then restored, and how we can expect human trials within the next five years. We also heard from food writer, Bee Wilson who made a case for mindful eating, urging those with anosmia to ask the question, 'how can I go on an adventure with food?', with the multi-sensory nature of Bee's work transcending just smell and taste.
Closing the conference was Fifth Sense's founder and Chair, Duncan Boak, talking about the most exciting development of the year: the successful bid to the National Lottery Community Fund securing £238,815, together with a rallying call for volunteers to join Fifth Sense's mission and be key players in generating change in the field of smell and taste disorders.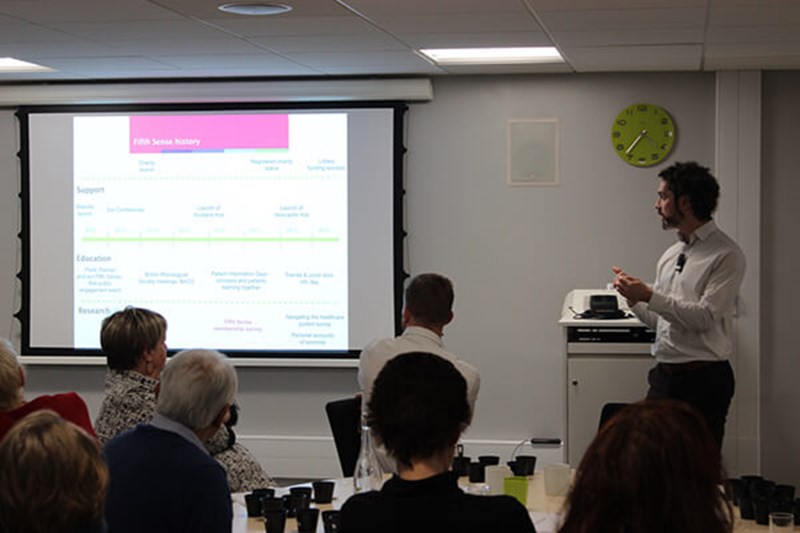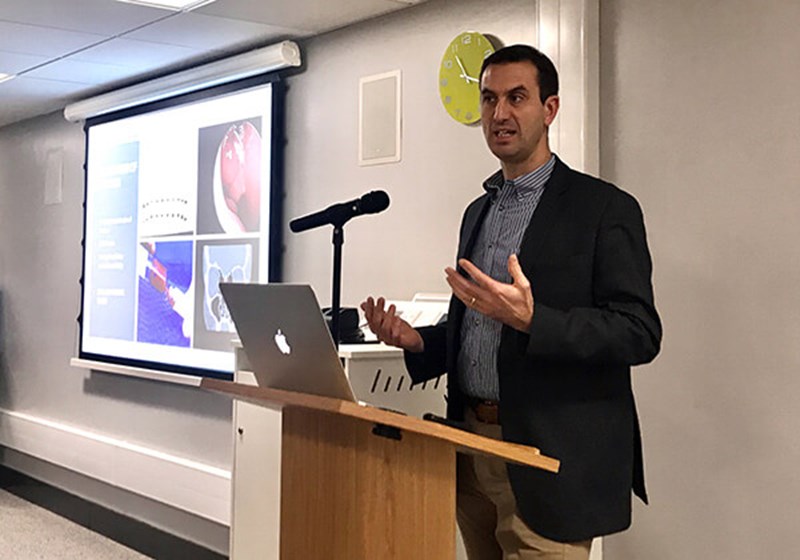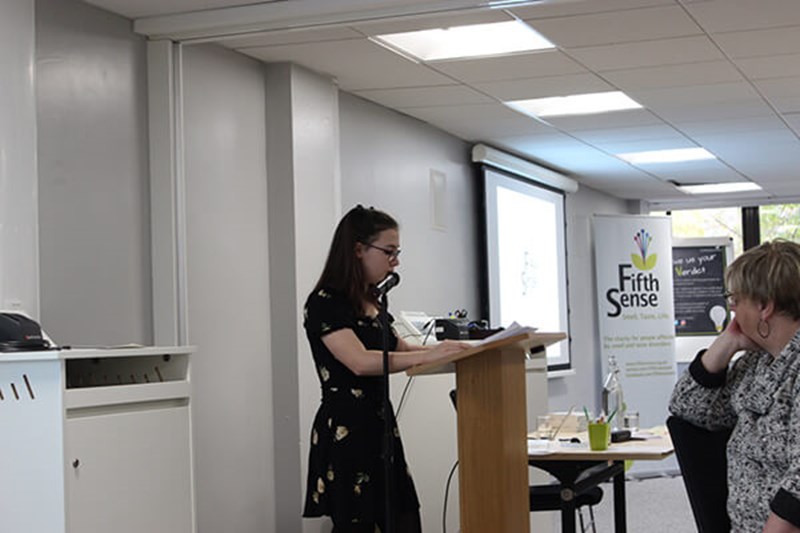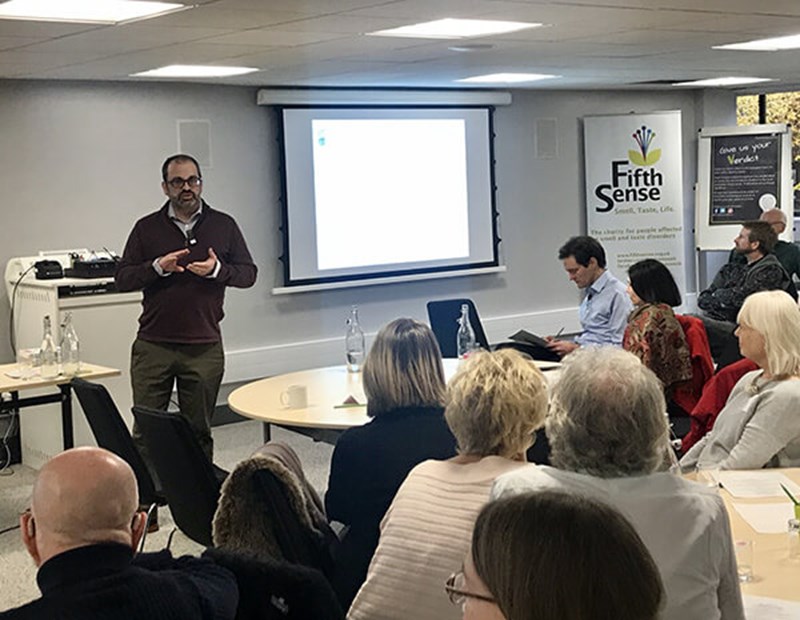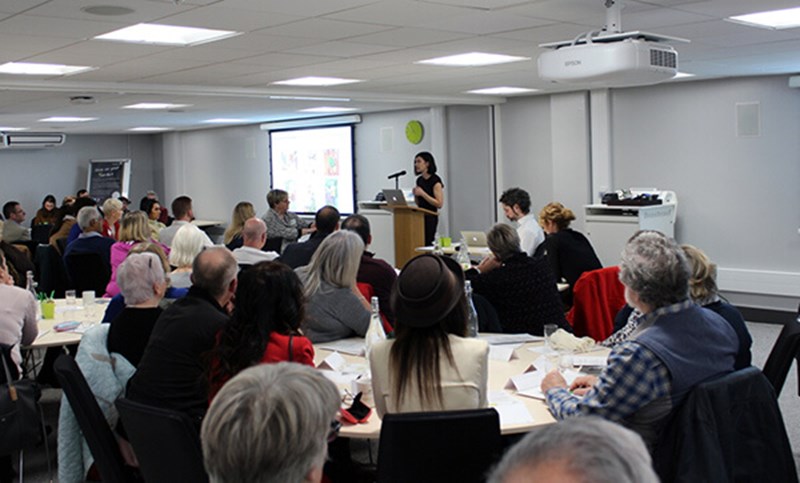 Fifth Sense, the registered UK charity for those affected by smell and taste disorders, has announced a special five-year anniversary conference to be held at Aston University Birmingham on November 16. The event marks the organisation's fifth birthday and follows recent news about the awarding of a major funding grant by the National Lottery Community Fund.   
Speakers at the conference include Consultant ENT Surgeons Miss Lisha McClelland and Professor Carl Philpott. Miss McClelland and Prof Philpott, who is also a Fifth Sense trustee, run specialist smell and taste clinics at Birmingham Queen Elizabeth Hospital and James Paget Hospital in Great Yarmouth respectively. They will review the causes of smell and taste disorders and give an overview of potential treatments and latest developments.
Prof Philpott will take to the lectern a second time to talk about the 'MACRO' project, a major clinical trial aimed at improving the understanding and management of chronic rhinosinusitis (CRS). Fifth Sense has been involved in MACRO from its inception, enabling pre-testing and design of the participation materials. Professor Philpott is a Joint Chief Investigator on the project, along with Professor Claire Hopkins from Guys and St Thomas's. MACRO will compare the outcomes for CRS patients randomly allocated to one of three different treatment groups. Presently at the pilot stage, MACRO is funded by the National Institute of Health Research. 
Miss McClelland and Prof Philpott will also sit on Q and A panels with speakers including Professor Barry Smith, Director of the Institute of Philosophy and Founder of the Centre for the Study of the Senses, and Dr Steven Munger, Director of the University of Florida Centre for Smell and Taste.
Fifth Sense will present its three-year development plan, enabled by the National Lottery grant of £238,815. Notable in this regard are plans for further 'Hubs' – a Fifth Sense terminology for volunteer and clinician partnerships – the likes of which already exist in Newcastle (with Newcastle Freeman Hospital) and Scotland (Ninewells Hospital, Dundee). Through such Hubs, Fifth Sense provides patient support, information and – where possible – signposts to diagnosis and treatment. The new Hubs include partnerships serving London (Guys and St Thomas's), Liverpool (University Hospital Aintree) and Birmingham (Queen Elizabeth Hospital).  
Lunch will be a unique occasion, catering specifically for those with olfactory issues. The taster-style, buffet menu is a multi-sensory experience amplifying every sense other than smell.
Duncan Boak, Chair and Founder of Fifth Sense commented: "The Fifth Sense conference is not just an opportunity for patients to come together, learn and share experiences, it's also a great opportunity for any healthcare professionals with an interest in learning about smell and taste disorders, the impact they have on patients and what can be done to help.  All members of the ENT profession are very welcome, hope to see you there."
Tickets are priced at £54.50. Aston University offers accommodation for those who wish to stay overnight.