Event Details
Date:
22 May 2019
- 25 May 2019
---
Location name: Craiova, Romania
---
Location address: Centrul Multifuncțional, Strada Târgului 26, Craiova 200632, Romania
---
Click to view dynamic map
 Report by Prof Hesham Negm, Cairo University, Egypt.
The Romanian ENT, Head and Neck Surgery National Congress with International Participation was held this year in Craiova on the 22-25 of May 2019.
The congress was organised under the patronage of Romanian ENT head and neck surgery society. The President is Assistant Professor Serban Bertesteanu supported by Assistant Professor Raluca Grigore. 
Every year the congress is held in a different big city, which has a medical university. This is an opportunity for all to discover new and interesting places of Romania as well as sharing medical experience.
As per consequence this year the President of the congress was Associate Professor Florin Anghelina, Head of the ENT clinic in Craiova, Romania. The congress covered the main areas of the specialty, and the programme was organised in three parallel lecture rooms. 
Six-hundred participants from Romania and other countries attended the congress listening to presentations covering inflammatory, neoplastic subjects and the use of modern technology in medicine. This year the congress invited 15 international speakers, all who are known experts in their field. The speakers came from Egypt, Greece, Hungary, Italy, Israel, Turkey, Serbia and the USA. 
Ten round tables were organised in addition to 45 keynote lectures. Most of the young specialists were encouraged to present their papers in over 130 oral presentations and 40 e-posters. 
The first and last day, as a custom, were ideal for the instructional courses. Beside the scientific part, there was also a social side of the congress, giving the opportunity for all the participants to interact with each other, share opinions, and discover the history and beauty of Craiova and its region.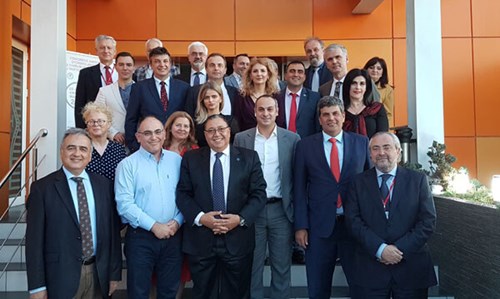 Faculty and delegates of the Romanian ENT, Head and Neck Surgery National Congress.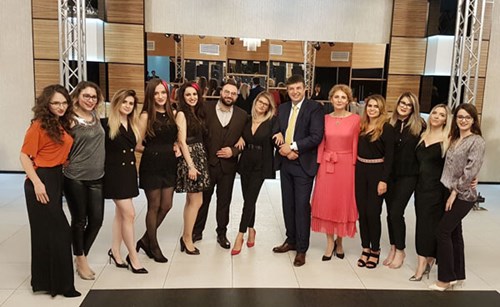 Assistant professors, Serban Bertesteanu and Raluca Grigore with their residents.