The 'What Does Sound Look Like to You?' art competition, supported by ENT & Audiology News and Manchester Art Gallery, attracted many impressive entries! They were judged by HUGS Chair, Richard Bircher, along with Fiona Corridan, curator of Grayson's Art Club at the Manchester Art Gallery, Kevin Munro, Ewing Professor of Audiology at the University of Manchester, and ENT & Audiology News' very own Rosaleen Shine, who eventually managed to choose winners and runners-up for adult and under-12s categories. Emma Stapleton caught up with the overall winner, Diana Terry, whose creativity left an impression on all of us.
Congratulations on being the overall winner of the HUGS 'What does sound look like to you?' art competition! Could you tell us a little about yourself?
This is so hard as I've lived a long time. I live in the Pennines and have grown-up sons. I went to art college in Manchester and then taught people aged 11-75 years old.
I always made my own work, but I didn't think women could be artists, or at least that is what I was told. Now I can practise full time and have just been awarded a Project Grant from the Arts Council. This is important to me.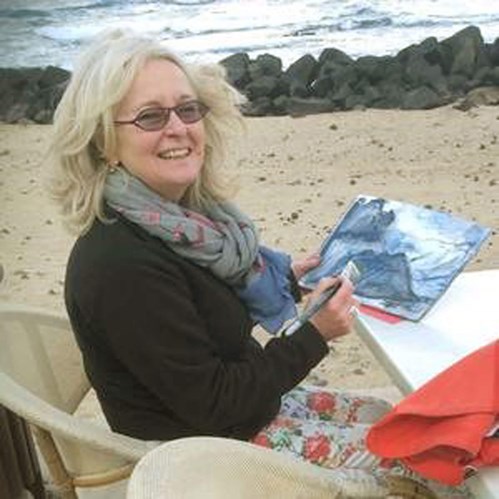 I understand you have a personal history of hearing loss; how has this influenced your art?
I've had hearing loss most of my life and it's just part of my life. I think that I've learnt to look at things intensely, looking for visual clues to try to put the noises I hear into some sensible context. I don't recommend this though, as I often get it wrong with hilarious consequences!
"I always made my own work, but I didn't think women could be artists, or at least that is what I was told"
I have been making drawings of what the sound looks like for a while. They are in my head when I take off my BAHA implants. So, I guess it's not everyone's experience, but I think we all can identify with vibration and its effect on us.
What else has influenced your art over the years?
Touch is an important aspect of my work, whether it's me manipulating materials; clay, plaster, paint or me responding to other people's work. I certainly prefer artwork that is textured and sculptural rather than smooth and flat. Some have described my paintings as 'brutal' and I think that word fits. My work, then, is a sensory experience, though it's not often smelly!
We will be auctioning the winning pieces of art to raise funds for one of the HUGS schools, St Francis de Sales School for deaf children in Jinja, Uganda. A print of your winning entry will be displayed at the school, and another print will be displayed in the Peter Mount Building at the Manchester Royal Infirmary. I know there are already a number of people keen to bid on your winning entry! What does this mean to you?
I am so honoured to have been chosen and so pleased that some people are keen to bid on my entry. I had measles as a child and suffered chronic ear infections for most of my life. So that when I heard about the experience of children in Uganda, I could really identify with it.
It is marvellous that St Francis de Sales School has been established and that funds can be raised here to provide much-needed facilities in Uganda. I urge everyone to consider the benefit the school brings and raise enough funds to make a difference. The work they buy will be a reminder of the good it will be doing for those children.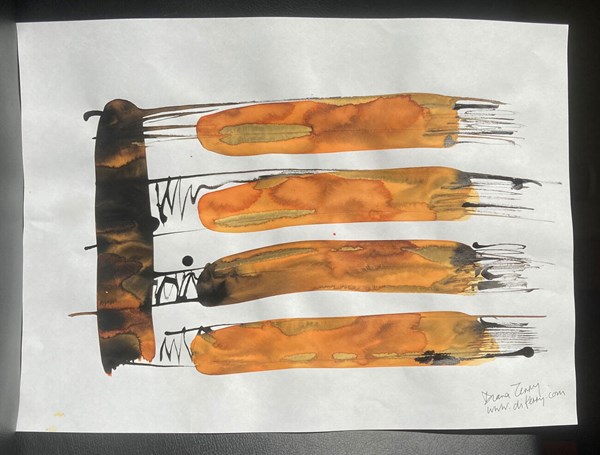 Winner: Diana Terry, Artist and Art Teacher.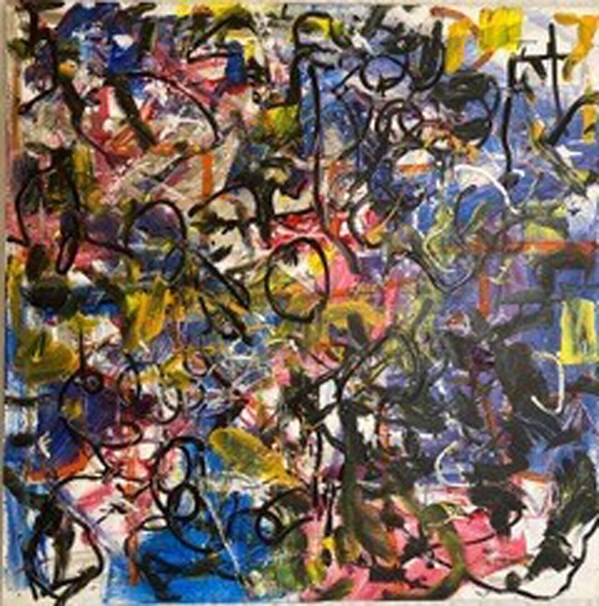 Runner-up: Paul Morin, Art Teacher.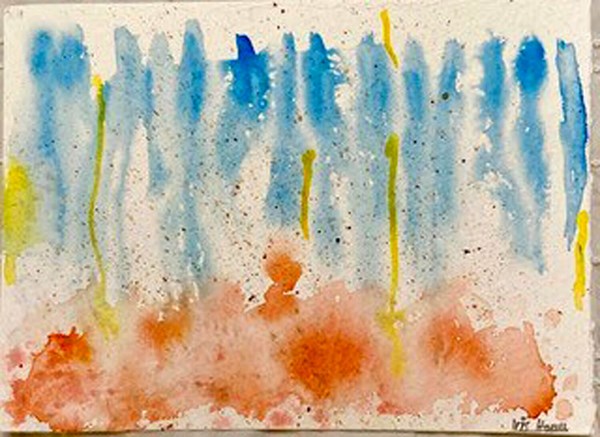 Under 12s Winner: Iris Hazell, aged 12. This was painted to the musical piece, Gnossienne No.1.
The auction will run from 9am on Monday 1 November
to 5pm on Sunday 7 November.
Please visit www.jumblebee.co.uk/artauctionforkidsinuganda
for more information.