Event Details
Date:
8 March 2023
- 11 March 2023
---
Location name: Lisbon, Portugal
---
Location address: Lisbon Congress Centre, Praça das Indústrias 1, 1300-307 Lisbon, Portugal
---
---
Preview

The European Congress on Head & Neck Oncology (ECHNO) is organised every two years by the European Head and Neck Society (EHNS). In 2023, the local organiser of this renowned congress is the Portuguese Head and Neck Cancer Study Group, a member of the EHNS. The 10th congress will bring together European specialists in the field of oncology to share their research work and address new emerging scientific discoveries in the beautiful city of Lisbon, a top destination in Europe.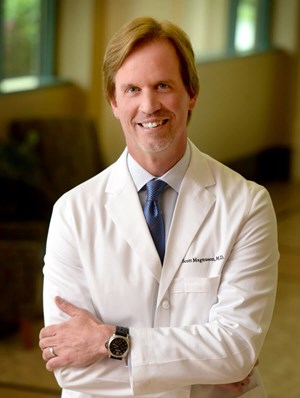 The scientific programme is built to be interdisciplinary. The round tables and invited lecture sessions will cover areas including head and neck cancer treatments, HPV vaccination, challenges to inequality in health systems and curative intent in advanced diseases. 
The first day will be dedicated to EHNS board and council meetings as well as the EHNS Young Scientist Forum. The congress will officially open on 9 March with a presidential conference led by J Scott Magnuson (left), an award-winning surgeon whose credentials include his medical degree earned at the University of Texas Medical School in Houston as well as his internship in general surgery and otolaryngology residency at the University of Alabama at Birmingham.  
Throughout the congress there will be an exhibition space animated by the main supporters from the industry: Merck, MSD (platinum sponsors), Medtronic (bronze sponsor) and Thor (supporter). The social programme includes a gala dinner on 10 March that will bring together participants, keynote speakers and organisers.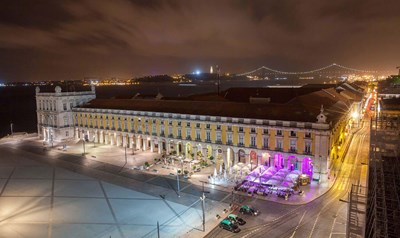 This is also an opportunity to visit the charming city of Lisbon. Most likely founded by the Phoenicians, styled by the Moors and certainly enriched by the spice trade in the golden age of its overseas connections, Lisbon is a historic capital, a potpourri of unusual character and charm.  
In the words of poet and writer Sophia de Mello Breyner Andresen: "Here and there in Lisbon – when we're in a hurry or are distracted by the streets, we turn a corner and suddenly we see the iridescent Tagus River; our body then becomes lighter and our spirit soars."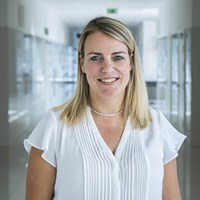 Ana Varges Gomes, President of the Congress and Chairman of the Administrative Council of Centro Hospitalar Universitário do Algarve, Faro, Portugal.