Event Details
Date:
21 June 2023
- 23 June 2023
---
Location name: Milan, Italy
---
Location address: MiCo Milano Convention Centre, Piazzale Carlo Magno, 1, 20149 Milan, Italy
---
Contact: GUARANT International
---
Tel: +420 284 001 444
---
---
---
Report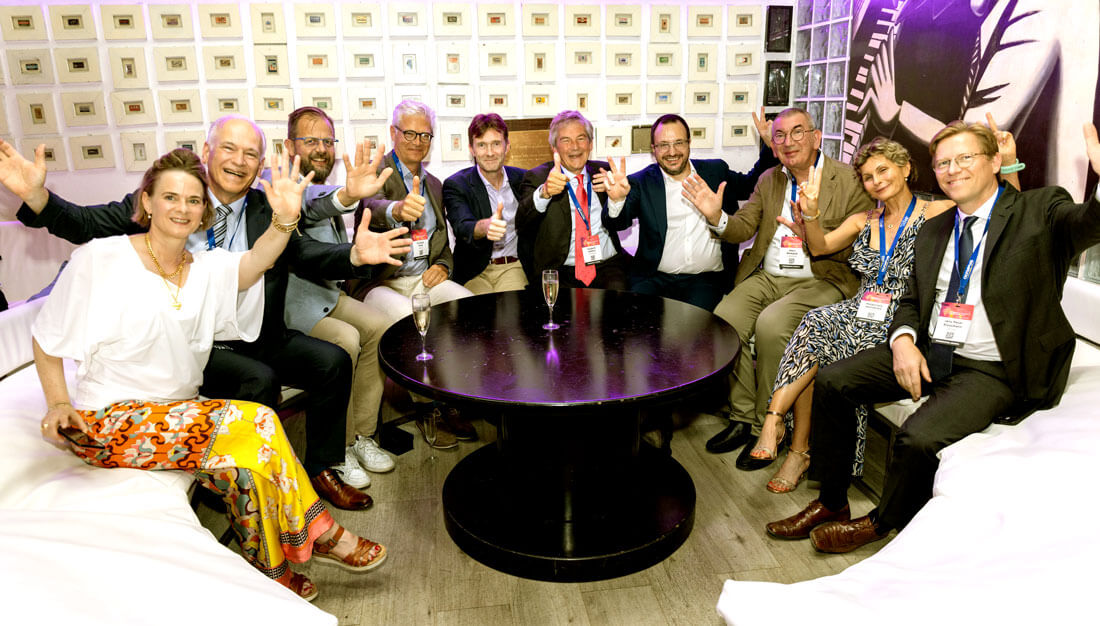 Shiying Hey, MB ChB, DO-HNS, PGDipClinEd, MFTSEd, FRCS (ORL-HNS), Laryngology Fellow, Guy's and St Thomas' NHS Foundation Trust, London, UK. 
The 14th European Laryngological Society (ELS) Congress took place in the culturally rich and vibrant city of Milan, marking its return after a long hiatus since the pandemic. The biennial event drew an impressive gathering of over 500 participants from 61 countries, all with a shared passion for laryngology.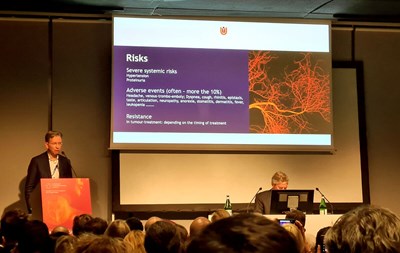 Led by Professor Cesare Piazza and his team, the congress kickstarted with a captivating opening ceremony. Over the course of three days, participants had access to more than 100 sessions including keynote lectures, roundtable talks and instruction courses that were organised into four parallel tracks. These featured world-renowned speakers with expertise in topics, including voice, airway, swallowing, as well as the management of benign and malignant laryngeal conditions. 
Throughout the congress, the friendly atmosphere and engaging presentations regularly sparked lively discussions among the attendees, facilitating the exchange of ideas and collaboration. One notable highlight was the enthusiastic exploration of artificial intelligence (AI) and its potential integration into clinical practice. The prospects of leveraging AI to enhance diagnostic accuracy and efficiency in laryngology presented an exciting frontier for the field.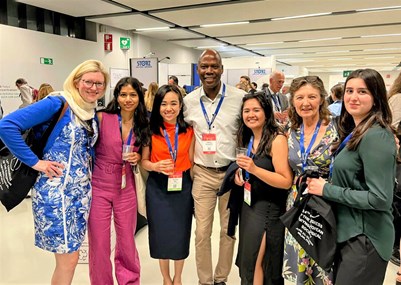 During coffee and lunch breaks, participants also had the opportunity to interact with sponsors at stalls and explore the showcased technologies and innovations relevant to their clinical practices.  
Beyond the scientific programmes, the congress gala dinner was well attended. The trendy venue, featuring a rooftop bar in downtown Milan, provided a relaxing environment to make new connections and reunite with old friends and colleagues.  
Before the congress drew to a close, we witnessed a significant milestone with the inauguration of Professor Małgorzata Wierzbicka as the first female president of the ELS. 
As the ELS Congress continues to serve as an ideal platform for knowledge exchange, collaboration, and advancements in the field of laryngology, anticipation has already begun to mount for the next gathering. We very much look forward to joining the 15th Congress which is set to take place in the historical city of Warsaw, Poland, 8-10 May 2025.