Event Details
Date:
15 February 2023
- 17 February 2023
---
Location name: Birmingham, UK
---
Location address: ICC Birmingham, 8 Centenary Square, Birmingham, B1 2EA, UK
---
Contact: ENT UK
---
Tel: +44 (0)20 7404 8373
---
---
---
Preview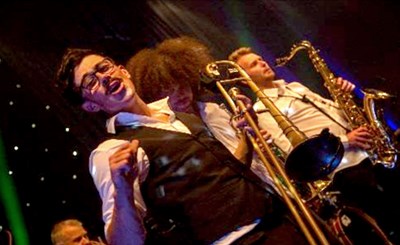 BACO International 2023 is ENT UK's flagship event, the UK's foremost ENT-related conference. 
Why register?
With more than 180 sessions, including 20 international keynote lectures, 16 symposia, and a wealth of lively panel discussions and debates on controversial topics, BACO will showcase the cutting edge of current thinking in ENT from the UK and around the world. The programme will see sessions dedicated to innovation, research, career development, education and the challenges we face as ENT healthcare professionals. 
There will also be three fantastic plenary speakers: 
Mahmood

Bhutta

,

Chair in ENT Surgery and Professor of Sustainable Healthcare at Brighton & Sussex Medical School

, will talk on the ethical and sustainability implications of

health supplies

within

surgery on Wednesday morning. 

 

Anna Soubry

, former

MP

and Government Minister (including Public Health Minister, 2012-13)

, will talk on Thursday.

 

Dr Rachel Clarke

,

NHS palliative care doctor and author of three bestselling non-fiction books on life in the NHS

,

will

discuss 'Death, Lies and Videotape: Doctors in the Media'

on

Friday morning

.

 
Alongside the world-class educational programme, you can attend a dedicated GP and Allied Health Professionals' Day, a special SFO Day or our brand-new Audiology Day. You can visit our fantastic exhibition hall and innovation square, and we will be hosting a social Meet the Sponsors function to find out about the latest technological advances. And make sure you join us on Thursday night for the keenly anticipated BACO Networking Evening, a fun evening of food, drink and live music, and a great opportunity to dance the night away with friends old and new! 
To book your place at any of the dedicated GP, SFO and audiology days, simply make sure when selecting your ticket that you have a ticket including the correct date – Thursday 16 for the GP or SFO Days and Friday 17 for the Audiology Day.  
ENT UK

m

embership

b

enefits
Take advantage of our exclusive discounted tickets to BACO International 2023 by becoming a member of ENT UK today. For more information, visit the ENT UK website. 
We look forward to welcoming you to Birmingham!  
For all enquiries, contact baco@entuk.org.