Event Details
Date:
5 October 2023
- 7 October 2023
---
Location name: St Julian's, Malta
---
Location address: Hilton Malta, Portomaso, PTM01 St Julian's, Malta
---
Tel: +43 1 5334064-918
---
---
---
Report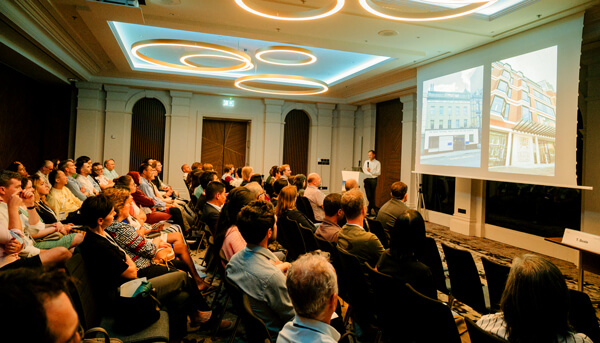 Melvin D'Anastasi, President of the Maltese Association of Radiologists and Nuclear Medicine Physicians (MARNMP). 
The 35th Annual Meeting of the European Society of Head and Neck Radiology and Refresher Course, which took place on the picturesque island of Malta, proved to be yet another highly successful meeting in the field of head and neck imaging. This annual event offered a platform for participants to delve into a multitude of scientific sessions, refresher courses and enlightening lectures, all of which were geared towards highlighting the most recent and groundbreaking advances in this radiological subspecialty.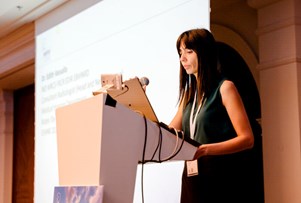 This year's congress boasted a significant milestone as it marked the initiation of a transatlantic collaboration between the European Society of Head and Neck Radiology (ESHNR) and the American Society of Head and Neck Radiology (ASHNR). This collaboration introduced a series of joint sessions, providing a comprehensive perspective on the field's latest developments and strengthening international cooperation in the domain of head and neck imaging. Additionally, the congress continued its tradition of the well-received joint session with the European Society of Neuroradiology, enriching the educational experience even further.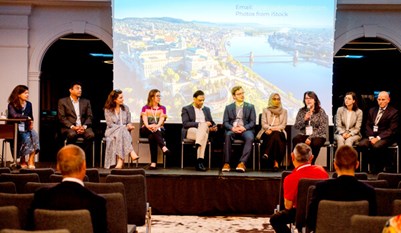 The international appeal of this event was evident by the diverse background of its attendees, with a remarkable turnout of approximately 450 participants hailing from various corners of the globe. Delegates joined from Europe, North America, South Korea, Ethiopia, South Africa, India, Singapore, and Australia. This cross-cultural exchange not only facilitated the sharing of diverse perspectives but also fostered a sense of unity in the pursuit of advancing head and neck imaging. 
The enthusiasm and active participation of attendees further enriched the learning experience. Moreover, the choice of Malta as congress venue, with its excellent conference facilities and captivating surroundings, added to the overall appeal of the event. It not only showcased the latest advances in the field but also served as a platform for fostering global connections and knowledge exchange, making it an invaluable gathering for professionals in the subspecialty of head and neck imaging.