Event Details
Date:
11 May 2023
- 12 May 2023
---
Location name: HYBRID: Norwich, UK and Virtual
---
Location address: University of East Anglia, Norwich Research Park, Chancellor's Drive, Norwich, Norfolk, NR4 7TJ, UK
---
Contact: Kay Tate
---
Tel: +44 (0)1603 593061
---
---
---
Award: 6 CPD points
---
Report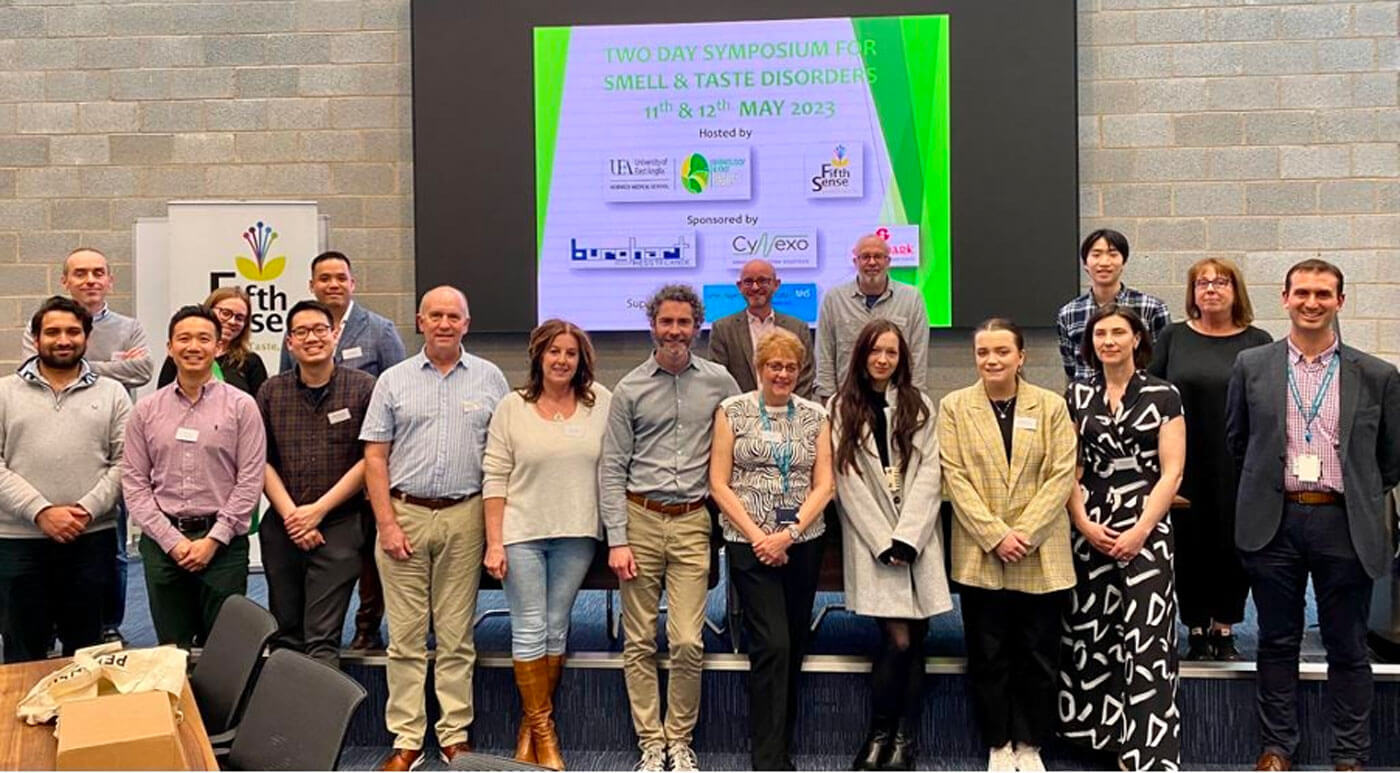 Louis Luke, Clinical Research Fellow, James Paget University Hospital, Gorleston-on-Sea, Norfolk UK.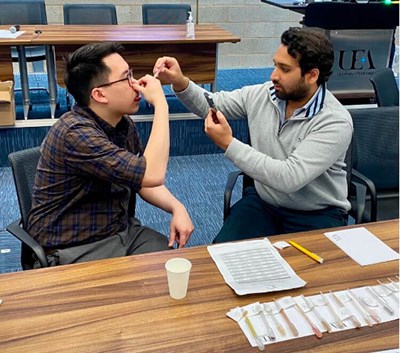 Smell and taste disorders have become a growing problem since the COVID-19 pandemic and are often poorly understood by clinicians compared with other sensory disorders such as sight or hearing. A collaboration with Fifth Sense, the charity for people affected by smell and taste disorders, the two-day symposium was organised by Duncan Boak, Fifth Sense CEO, and Professor Carl Philpott of the University of East Anglia and James Paget University Hospital.
Despite the continuous onslaught of rain in Norwich and train strikes, it was fantastic to see delegates and speakers amend their schedules to attend the hybrid event. From the outset, the programme focused on patient experiences. After a morning forum in which Fifth Sense members discussed current issues, the afternoon started with personal accounts of those who had lost their sense of smell, looking at their healthcare experiences and how they managed on a daily basis, after which Duncan Boak and Sarah Pearce from Fifth Sense explained what practical and emotional support was available.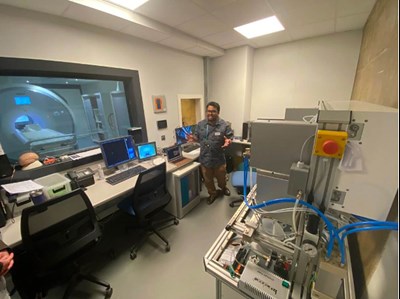 The second half of the afternoon had talks from Simon Gane (Consultant ENT Surgeon at UCLH) and Associate Professor Matt Lechner (Consultant ENT Surgeon at UCLH) covering olfactory function and history taking, examination and questionnaires respectively. Professor Thomas Hummel (Professor of Olfactology at Technical University of Dresden, Germany) spoke about psychophysical testing whilst Prof Philpott highlighted the investigations for olfactory disorders.
To close the first day, Eric Holbrook (Chief of the Rhinology Division at Massachusetts's Eye and Ear General Hospital) talked about future directions for treatment including olfactory implants and stem cells.
The second day focused on chemosensory research as well as olfactory testing workshops. Saber Sami, Sara Bengtsson (UEA researchers on the APOLLO trial) and Caroline Huart (ENT researcher and clinician at Brussels University) talked about the use of functional MRI and olfactory event-related potentials (OERPs) in research. Subsequently, Lisha McClelland (ENT Consultant at Queen Elizabeth Hospital, Birmingham) and Julien Hseih (ENT Clinician at the University of Geneva) talked about how to manage post-infectious or post-traumatic olfactory disorders and gustatory disorder management respectively. Katherine Whitcroft (ENT Registrar Yorkshire Deanery) provided an update on the 2023 Position Paper on olfactory disorders.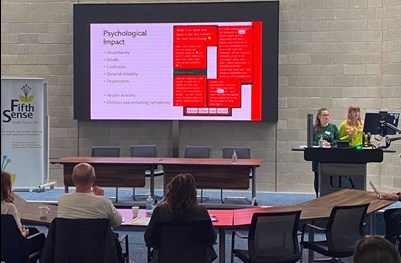 The functional MRI including the utilisation of the device called the olfactometer to control the administration of odours to a research participant was demonstrated after lunch with workshop demonstrations of various psychophysical tests such as Sniffin' Sticks, retronasal olfactory testing, CyNexo products for olfactory testing and the Digital Smell Care device. To close the final day, an expert panel was assembled for a Q&A session.
The next smell and taste symposium will be hosted at the University of East Anglia in 2024.