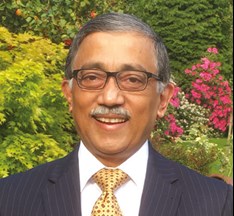 Professor Shahed Quraishi is the recipient of the 2020 Nikhil J. Bhatt, MD International Public Service Award. Each year this award is conferred on an international otolaryngologist–head and neck surgeon whose efforts, achievements, and contributions have advanced the otolaryngology specialty. 
Prof Quraishi has been named the recipient of the award due to his dedication and work in developing and delivering the ENT Masterclass® throughout the world. ENT Masterclass® has impacted on thousands of those within the otolaryngologist–head and neck speciality. 
Congratulations to Prof Quraishi in receiving this prestigious honour.