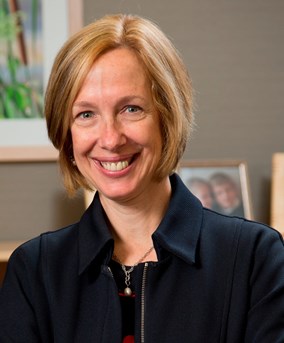 Congratulations to Carol R Bradford, MD, MS, who became the new President of the American Academy of Otolaryngology–Head and Neck Surgery (AAO-HNS) and its Foundation on 16 September 2020. Elected by AAO-HNS members, Dr Bradford will serve a one-year term leading the Academy's nearly 12,000 members who specialise in the treatment of the ears, nose, throat, and related structures of the head and neck.
"I am honoured and privileged to serve as the President of the AAO-HNSF during these truly unprecedented times," says Dr Bradford. "Leadership truly matters, and I look forward to partnering with our engaged members and our dedicated leaders and staff to allow us to realise our vision to be the global leader in optimising quality ear, nose, and throat patient care."
Dr Bradford is the Executive Vice Dean for Academic Affairs (EVDAA) for the University of Michigan (U-M) Medical School, Chief Academic Officer for Michigan Medicine, and a Professor of Otolaryngology-Head and Neck Surgery at U-M. On 1 October, she became Dean of The Ohio State University College of Medicine and the Vice President for Health Sciences at The Ohio State University Wexner Medical Center.
For more information, visit: https://www.entnet.org/content/american-academy-otolaryngology–head-and-neck-surgery-and-its-foundation-announce-new-4