The British Laryngological Association's popular podcast, BLA Connections: A Clear Voice, is now a year old and continues to go from strength to strength. In May 2020, during the first wave of the COVID-19 pandemic, the BLA launched its first podcast, hosted by Trainee Representative Council Member and ENT Registrar, Natalie Watson, to provide a voice, connection, and sense of community for members and colleagues.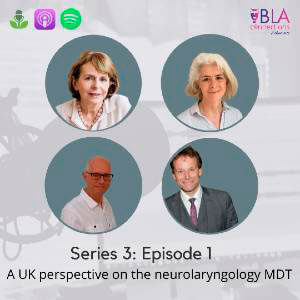 The first episode, featuring Prof Martin Birchall giving his account of COVID-19 so far, saw listening figures soar and reached colleagues in the UK and 65 countries worldwide, further cementing the need to share information and connect across our experiences.
Following a successful second series, the podcast took a break during the UK's COVID-19 second wave to focus on developments and improvements to better meet listeners' needs worldwide.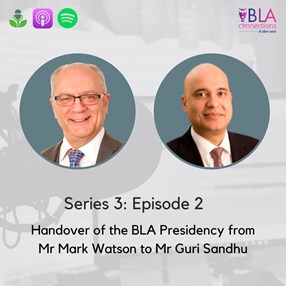 An exciting third series is now here, featuring discussions with MDT and allied health professionals, along with special episodes focusing on personal wellbeing – crucial in the still-unfolding COVID-19 pandemic. The first four episodes are already live, including a fascinating discussion with two leading neuro-laryngology MDTs and an insightful conversation with the BLA's Immediate Past President, Mr Mark Watson, and current President, Mr Guri Sandhu, to mark the transition of the presidency. Episode 3 is the first of the new Wellbeing episodes. Natalie speaks with Dr Fiona Day, who runs a successful coaching practice focused on guiding and improving medical professionals' complex careers. This is followed by a further wellbeing discussion with Dr Tim Anstiss, a health and wellbeing coach and behaviour change specialist. Enlightening conversations not to be missed!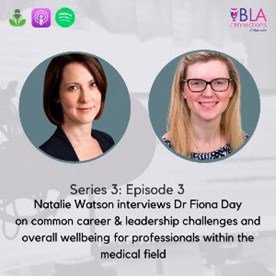 BLA Connections: A Clear Voice can be downloaded from your podcast provider or the BLA Connect app. Listen now and share this vital source of information and support with your colleagues and peers.
Click here to access Series 3 of BLA Connections: A Clear Voice podcast.