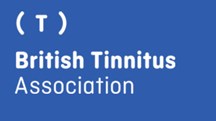 The British Tinnitus Association and specialist health communications consultancy Evergreen PR have been shortlisted for 'Best Not for Profit' category in the PRCA's DARE Awards for their campaign to increase funding into tinnitus research.
The two organisations launched the Tinnitus Manifesto with support from politicians, academics and people with tinnitus. The campaign has attracted more than 110,000 petition signatures and a commitment from the Secretary of State for Health and Social Care, Matt Hancock, to review funding levels.
The British Tinnitus Association is an independent charity that supports  over one million people living with tinnitus each year, and advises medical professionals around the world. It is the primary source of support and information for people with tinnitus in the UK. 
Evergreen PR is dedicated to transforming health by delivering breakthrough campaigns for companies that have a positive impact on lifestyles. 
The campaign is nominated as Best Not For Profit campaign in the North. 
FURTHER INFORMATION
British Tinnitus Association www.tinnitus.org.uk
Evergreen PR evergreenpr.co.uk