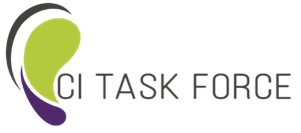 A new global task force aims to create 'living guidelines' to set the standard of care for adult cochlear implantation (CI). Of those who may benefit, only 5% receive a cochlear implant, often due to lack of clear guidelines among medical professionals.
The task force aims to create a consistent global standard of care for adults with severe-to-profound hearing loss. It consists of cochlear implant users and key hearing experts from surgical and audiology backgrounds, representing more than 22 countries. It will engage with the Cochlear Implant International Community of Action (CIICA), representing cochlear implant users, other consumer organisations and professional societies.
The guidelines would be adapted in each country and updated continuously as new evidence becomes available. These 'living guidelines' will build on existing evidence, including the systematic literature search conducted for the International Consensus Paper on the use of cochlear implants as the minimum standard of care for adults with bilateral severe, profound or moderate-sloping-to-profound hearing loss, published in JAMA Otolaryngology–Head & Neck Surgery in 2020.
Leo De Raeve, Task Force Co-Chair, said: "This initiative is significant because it involves key stakeholders from subject-matter experts to CI Users across the globe. They will contribute to and support the effective development and dissemination of a set of accurate, consistent guidelines. These practice guidelines can be adapted and adopted in any country, to optimise the care for adults eligible for CI."
The process is supported by Health Technology Analysts, an independent healthcare consultancy, which will coordinate the task force and provide technical expertise.