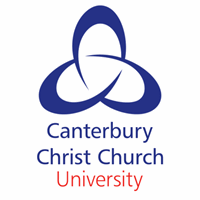 Through the support of Health Education England Kent, Surrey and Sussex (HEEKSS), Canterbury Christ Church University is able to provide the following scholarships for doctors in training aiming to pursue a career in the surgical field of otorhinolaryngology:
The Professor Antony Narula Scholarship
The Meredydd Harries Scholarship
The Shahed Qureshi Scholarship
The Peter Clarke Scholarship
The Alec Fitzgerald-O'Connor Scholarship
Each award will cover the cost, in part, of the academic fees for an individual to attend the MCh Otorhinolaryngology course at Canterbury Christ Church University. Applicants must fulfil the admissions criteria for the course and must be in post in Kent, Surrey or Sussex during the programme. They will be required to arrange leave to attend the course.
Applicants should add a supporting document detailing their reasons for applying (entitled "HEEKSS Scholarship") and upload an up-to-date CV with the names of two referees. They should also contact medicalsciences@canterbury.ac.uk so their application can be tracked. A timetable for the sessions is available for prospective students to arrange study leave.
The deadline for applications is Friday 29 April 2022. Successful applicants will be notified shortly thereafter.