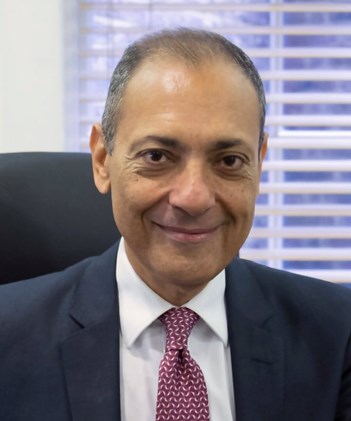 Hesham Saleh has been awarded the title of Professor of Practice in Rhinology at Imperial College London in recognition of outstanding contributions to education, leadership, research and professional practice. Hesham is a Consultant Rhinologist/Facial Plastic Surgeon at Charing Cross and Royal Brompton Hospitals. In his practice, he exclusively treats the nose, sinuses and anterior skull base with a particularly large number of complex and tertiary referral cases.
Hesham is current President of the European Academy of Facial Plastic Surgery (EAFPS) and Immediate Past President of the British Society of Facial Plastic Surgery (BSFPS). He is Past President of the section of Laryngology & Rhinology in the Royal Society of Medicine (RSM) and holder of the W.J. Harrison Award for the greatest contribution towards advancement of knowledge in the section. Hesham was also a council member of the British Rhinological Society (BRS) and is the Chairman of the Editorial Board of Journal of ENT Masterclass.
In his new role as Professor, he will continue to work closely with Imperial College in both research and education and to support the advancement of rhinology/facial plastics nationally and internationally.