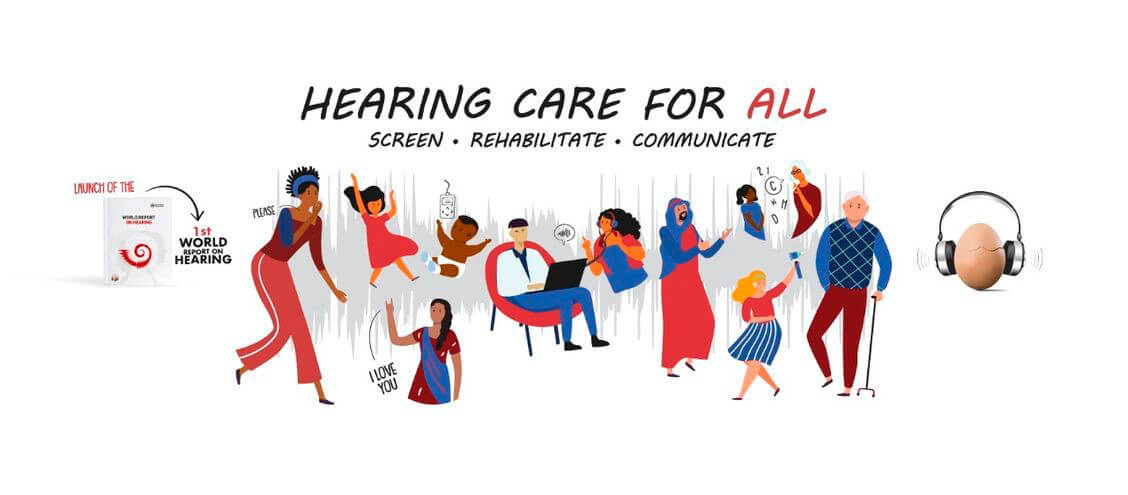 With less than three weeks to go, the countdown has begun to the launch of the first ever World Report on Hearing on World Hearing Day, 3 March 2021.
Through the global launch of the report, WHO intends to reach, raise awareness with, and mobilise action among national governments, international NGOs and development agencies, as well as all stakeholders in the field of hearing care. Please find below important information regarding the launch of the report and the World Hearing Day 2021:
Pre-launch webinar on 3 February 2021: 'Countdown to World Hearing Day (WHD) and launch of the World Report on Hearing (WRH)'. WHO organised two webinars with the aim to share its final launch plans and materials. You can watch the Pre-launch webinar here.
WHO hearing care Facebook page: Join the WHO hosted Facebook group, that will facilitate planning and conduct of WHD 2021 and WRH launch activities. In addition, it provides a platform to promote ear and hearing care to audiences worldwide.
Launch of the World Report on Hearing #Hearathon2021: the global launch of the report will include a social media #Hearathon where all stakeholders are invited to participate. Click here to learn more about the #Hearathon.
Advocacy and awareness materials: The following materials are available through WHO website:
Social media #hashtags: Please use the following hashtags in all promotional events:
#hearathon2021
#worldhearingday
#hearingcare
#safelistening
 Note: #hearingcare should preferably be used in all activities related to launch of the Report, when sharing these over Facebook and Twitter.
Registration: If you have not already done so, please Register your World Hearing Day / World Report on Hearing event.
Look out for our July/August issue of ENT & Audiology News, which will have a special focus on Global Hearing Health.