As a result of the ongoing global COVID-19 pandemic, the Canadian Society of Otolaryngology-Head and Neck Surgery has made the difficult decision to cancel the June 2022 meeting.
IFOS 2022 Vancouver President, Brian Westerberg, comments:
"The pandemic has already caused, and continues to cause, countless challenges with respect to organising a high-calibre, in-person meeting here in Vancouver. The numerous unknowns of what lies ahead have made it impossible for us to move forward in arranging the type of meeting we originally started planning in 2017. As a result, we have had to make the unfortunate decision of cancelling the meeting entirely."
The IFOS Executive had made the decision to move the meeting to a new location and will now be hosted in Dubai in January 2023. Please keep an eye out for further information from IFOS regarding the conference.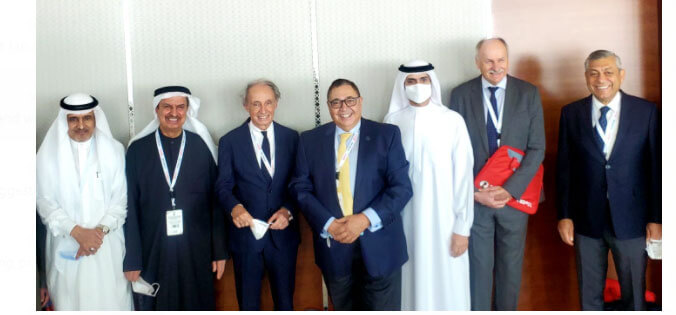 (L-R): Professors, Elshikh, Alrand, Fraysse, Negm, Alkatbi, Profant and Onerci. Photo taken after announcement that next IFOS congress will take place in Dubai, January 2023.
 Please click on the link below to hear Dr Hussian Abdulrahman Al Rand
EROC 2022 Congress President

https://twitter.com/EROConference/status/1481530676293738502