For the past three years, the Network of Medical Audiology Professionals has been bringing together ENT providers in the USA. Co-founder and President, Patricia Ramos talks about her ambitions for the organisation.
How did the network come about?
The Network of Medical Audiology Professionals was formalised after the 2019 Florida Combined Otolaryngology Meeting (FCOM). We had been organising the medical audiology education track for the annual November meeting since 2016 and needed a better way to talk about what we were doing with the audiologists, physician assistants and nurse practitioners that were attending. Since its formation, MedAudPro has become a collaborative, educational community for all providers that work in or around ENT. As we all know, facilitating and coordinating care for a patient in a multi-specialty environment has a lot of challenges and we wanted to create a community where providers could connect, learn and share their experiences. We do this work annually at FCOM, and year-round with our newsletters, podcasts, educational seminars and webinars, and by promoting tested resources to help each other save time and money.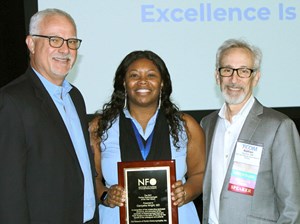 What need did it fulfil? 
In medicine, particularly in ENT, we found limited audiology-based resources built for multi-provider, multi-specialty teams. One of the primary missions of MedAudPro is to curate that collaborative provider community, and champion audiology education across departments and specialties.
How big a challenge is the lack of coordination between ENT specialists and providers in the USA? 
We believe the challenge of coordinated care crosses into all areas of medicine regardless of the specialty. It isn't just an ENT-audiology challenge. If you've ever been a patient, trying to champion your own care with multiple physicians and providers, you understand how hard it is to get to a diagnosis and treatment plan; it is a lot of work to coordinate test results, facilitate conversations with your providers to ultimately understand what is wrong, and develop a plan to manage it. Providers that work around multi-specialty environments, like ENT, work with that challenge on behalf of their patients every day. It is more than just understanding scope of practice. It is continuing to develop soft skills that help facilitate care. These skills focus on communication, team building, managing conflict, staying up on the regulations around documentation and informed consent, and a whole lot more. So, how big is the challenge you ask? It's ever present, and likely it is more about its on-going nature versus simply the size of it that is hardest.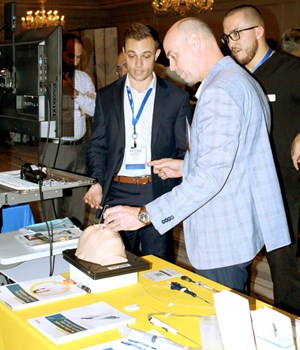 What are your ambitions for the network? 
As we said, the primary goal of MedAudPro is to grow a provider community and deliver support resources for audiologists, physician assistants and nurse practitioners that work in and around ENT. Our intention is to focus on collaborative education programmes built with the purpose to reach across scope of practice, allowing providers to learn more that they would by practicing alone, with the goal of improving themselves and the outcomes they deliver to their patients.
What sort of reception have you had from providers? 
It has been very positive and continues to gain momentum. We get a lot of feedback about needs within multi-specialty clinics and from providers that don't necessarily work in the ENT settings but must coordinate care with providers in these settings. It is simple to join the community, most people subscribe at medaudpro.com to gain access to behind-the-password resources, in addition to joining our social communities on LinkedIn and Facebook (@MedAudPro). Annually, the community gets together in November at FCOM, and if they can't join us in person, they attend virtually. This will be our seventh year supporting the Medical Audiology education.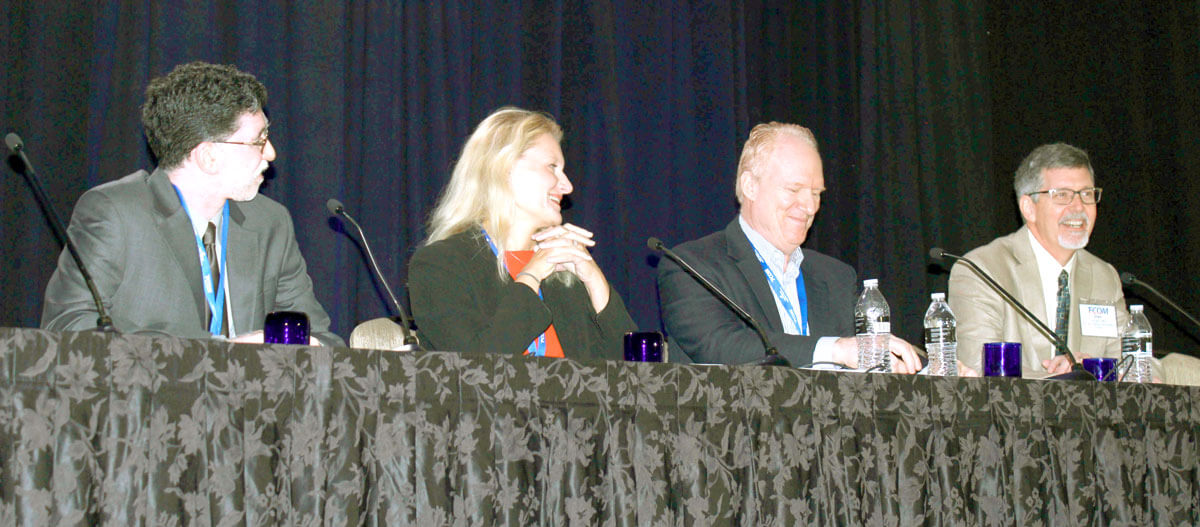 What benefits do you see for attendees of the upcoming FCOM2022 meeting as well as the ongoing offerings throughout the year?
The agenda features some of the brightest minds in ear, nose and throat medicine, head and neck surgery, facial plastic and reconstructive surgery, allergy, sleep, and medical audiology. Importantly, it provides all participants with the opportunity to learn, connect and create lasting professional relationships with peers from throughout the US and across the globe. The otology-medical audiology sessions will feature constructive interaction – geared toward collaboration and learning – among a cross-section of providers focused on hearing challenges. This will include physicians, nurse practitioners, physician assistants, audiologists, audiology assistants and hearing-care providers. Plus, there will be an industry-intensive session that will focus on future developments hearing and related disorders.
The primary event will take place in-person at the Boca Raton, a newly renovated 200-acre luxury resort in Florida, 11-13 November. The virtual meeting takes place the same dates, and based on feedback from last year's attendees, will have on-demand, self-paced access until the end of November.
More information at: https://medaudpro.com/