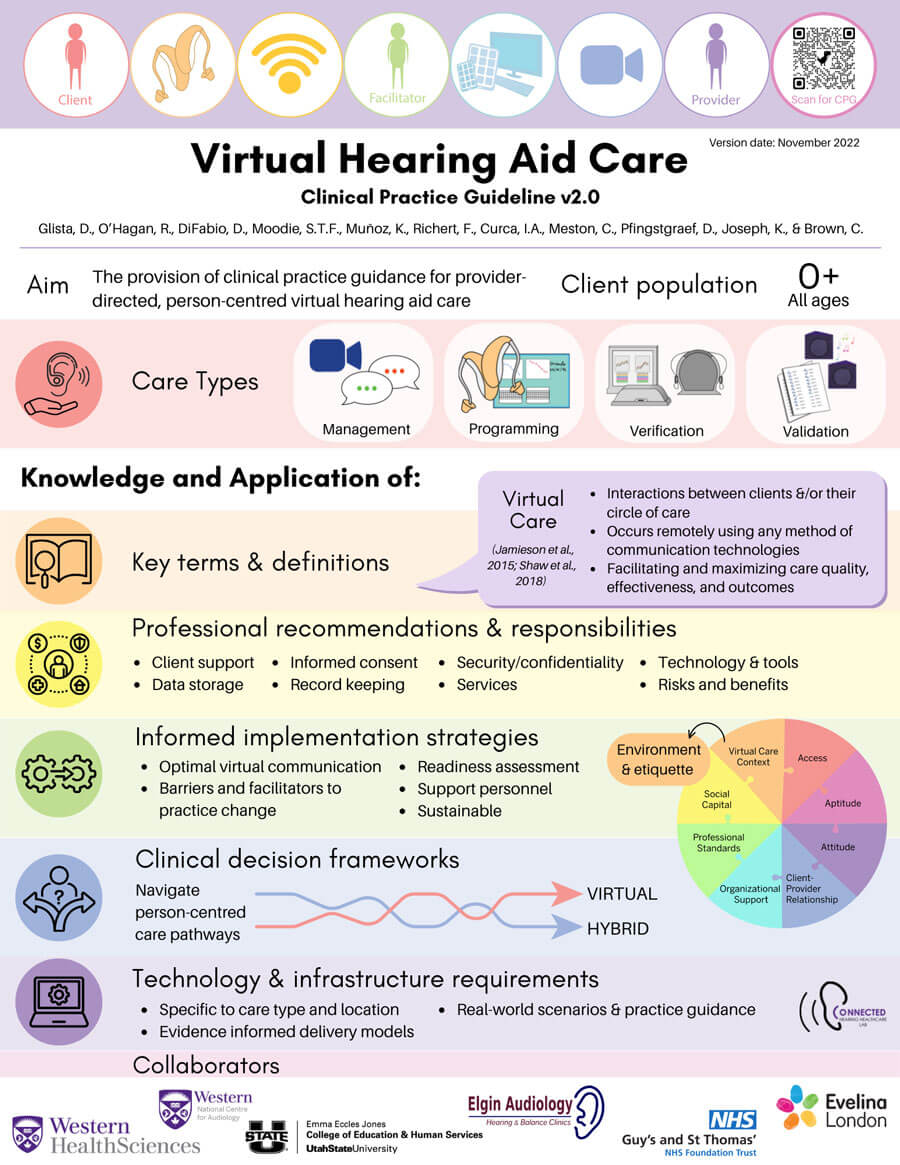 Scholarship@Western has published v2.0 of a clinical practice guideline (CPG) on Virtual Hearing Aid Care. Aimed at hearing healthcare providers working remotely, it covers the management processes, technology and infrastructure required to provide virtual hearing aid fitting and services. It offers sustainable models of care across all ages and takes a client-centred approach.
The project lead is audiologist Danielle Glista, Director of the Connected Lab in the National Centre for Audiology at Western University, Canada.
To ensure the effective delivery of virtual care, providers are expected to have the necessary knowledge and skills and to use their professional judgement about whether in-person, virtual or hybrid is most appropriate for each client at any given stage of the care process. They should recognise that virtual care may not be appropriate for all clients, procedures or circumstances, and should be based on the client's needs and preferences.
The publication considers the readiness of the provider and the client for virtual care, as well as the necessary professional support. It also looks at a hybrid model that allows for a mix of in-person and virtual services to take place at different times according to the client's needs. All this is backed up an evaluation of the risks and validation of the results.
Virtual Hearing Aid Care v2.0 is available here and is published under a Creative Commons Attribution-Noncommercial 4.0 License.