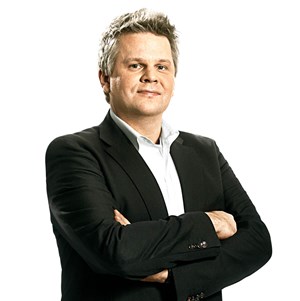 At the beginning of November 2022, Tobias Bartels took up his position as managing director of the European Union of Hearing Aid Acousticians (EUHA). The 48-year-old business graduate brings to bear more than 25 years of experience. His focus has been in marketing and sales, digitisation, conventions and events, as well as public relations.
After studying business administration at Münster University, Bartels ran a digital marketing agency before moving into the marketing department of a large telecommunications company, gaining experience in point-of-sale and trade marketing. For more than ten years, he was in charge of marketing and corporate communications as a member of the management board of an international company.
Bartels also has experience in organising events and trade fairs, PR, social media and training in online or hybrid formats. "I am particularly delighted that I can now bring my skills and ideas from other sectors to the EUHA and, together with the experienced team, be able to offer you exciting services," he said.