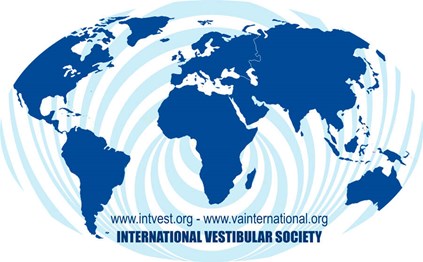 The executive committee of the International Vestibular Society has announced two new awards in vestibular science: one for basic and the second for clinical research. The society wishes to promote and encourage young researchers below 38, and allow the award winners to gain further experience from highly distinguished centres on vestibular science. The regulations and rules are announced on the official website of the International Vestibular Society: www.intvest.org.
Other news from the Society includes the introduction of 'White Papers'. This section on the website will host learning material created by distinguished vestibular scientists, which will also contribute to teaching activities of the Vertigo Academy International. The first upload comes from Anita Bhandari, Herman Kingma and Nuri Ozgirgin, who introduce great work on the presentation of BPPV. The new documents are coming soon.
The World Awareness Days for Vestibular Diseases will take place from 15-18 April, with several scientific activities planned, including Vertigo TV, the 1st International Vestibular Implant Congress, and 2nd Virtual Global Summit on Vestibular Update. For more information visit: www.intvest.org/the-world-awareness-days-for-vestibular-diseases
Last but not least, the Fifth Meeting of the International Vertigo Academy is due to take place as a face-to-face event in November 2022, in Belgrade, Serbia.