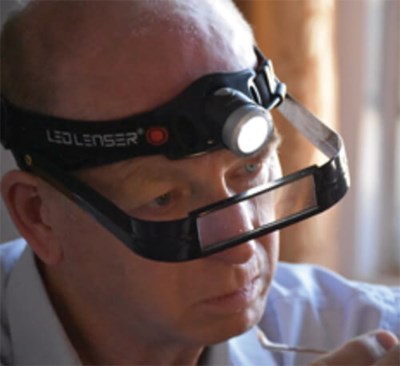 Congratulations to Mike Smith, a contributor to ENT & Audiology News, for being awarded an OBE, one of the UK's most prestigious honours. Mike, who is founder of Ear Aid Nepal, was given the Order of the British Empire as part of the New Year Honours 2023 Overseas and International List in recognition of his services to deaf and vulnerable people in Nepal. 
Mike works at the Ear Care Centre Hospital, Pokhara, where he is head of service and chief surgeon. The British ENT surgeon has a long history with Nepal where, in the 1980s, he developed the ENT department of the Western Regional Hospital in Ramghat, a district of Pokhara, 200km west of Kathmandu. With the support of the International Nepal Fellowship, he began running ten-day ear camps in remote western districts in the early 1990s, providing free outpatient care for up to 1000, plus middle-ear surgery for up to 150 more.  
After retiring from Hereford and Worcester in the UK, Mike moved to Pokhara in July 2015. It was there he helped set up an ear hospital and training centre, funded by the Swiss charity Stiftung Ohrchirurgie Nepal and drawing on the technical support of his charity Ear Aid Nepal. 
With anaesthetist David Hawker and nursing sister Ellen Findlay, he was the co-author of Medicine in The Mountains – How a Dream Became a Hospital. Published in 2022, the book chronicles 25 years of running the camps that led to the development not only of the Ear Centre in Pokhara but also of the women's fistula centre in Surkhet.