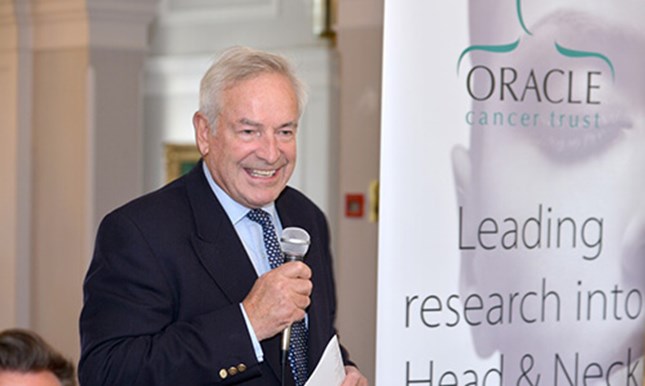 On 3 June 2022, we lost a widely recognised and respected ENT/head and neck surgeon, Mr Peter Rhys Evans. Peter worked most of his recent consultant career at the Royal Marsden Hospital as well as the Lister Hospital, Cromwell Hospital, King Edward VII Hospital and St Luke's Hospital. He was also an honorary civilian consultant ENT surgeon to the Royal Navy.
Peter was modest by nature and so his varied contributions and achievements across numerous fields were not something he widely shared. He not only had an eminent career as a leading UK and international head-and-neck surgeon, but was highly regarded for his prolific research, publications, charity work and appreciation and support for music and musicians.
Peter was born in May 1948, the third of six children. His parents met while working at St Bartholomew's Hospital, where his mother Jean was a nurse and his father Rhys was a surgeon. His father went on to become an ENT consultant at the Royal Infirmary in Sunderland and, as we know, Peter enthusiastically followed in his footsteps, becoming a widely respected and highly regarded ENT/head-and-neck surgeon in his own right.
Peter qualified from St Bartholomew's Hospital in 1971 and his ENT training included a few years at the Royal National ENT Hospital Otolaryngology and roles at Dudley Road Hospital and Queen Elizabeth Hospital in Birmingham. He became a fellow of the Royal College of Surgeons in 1978 and, in 1980, started a head-and-neck fellowship at the Gustave Roussy Institute in Paris. His knowledge and proficiency of the French language was something he never forgot, according to close friends and colleagues.
In fact, Peter maintained international links and sought out sharing and exchange of best practice with specialists from other countries throughout his career. He was a member and elected fellow of a number of international societies and associations including the Cartesian Society, the American Head and Neck Society, American College of Surgeons, the Colombian Society of Otolaryngology, European Academy of Facial Surgery, European Laryngological Society and Rhinological Association and the South African Society of Otolaryngology. And he held visiting professorships in the West Indies, South Africa and in the United States. Peter's US fellowship was with Mark Singer and Eric Blom. There, he studied the tracheo-oesophageal voice restoration puncture, a revolutionary technique at that time and one he brought back to London to restore speech to laryngectomy patients. 
Colleagues say what made Peter particularly special was the rare combination of surgical excellence and a progressive approach to multi-disciplinary team working. He had a dedication to developing patient trust and rapport, a strong focus on research, and a real skill in training.
Peter's former patients share often similar stories of feeling particularly listened to and safe in his care. Indeed, he went on to establish close friendships with a number of his patients, many of whom also became advocates and supporters of his charity work with Oracle Cancer Trust.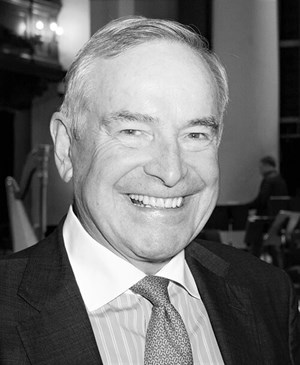 As a researcher he was prolific. He authored over 200 publications, including five books and a prize-winning textbook, Principle and Practice of Head and Neck Surgery and Oncology, published in 2003, with a second edition in 2009. He gave over 250 national and international lectures, was assistant editor of The Journal of Laryngology and Otology for nine years and examiner for the Royal College of Surgeons for 12 years.
Peter's energy towards information exchange was reflected in his training. Previous trainees say they felt he was genuinely focused on imparting his knowledge and supporting the next generation of up-and-coming surgeons. He enabled the theoretical knowledge in writing the textbook itself, but was very present in the practical and human side of training as well. He is remembered for encouraging and enabling trainees' progress, always ensuring they felt they were in a safe and supportive environment.
The boundaries of Peter's research extended beyond the medical sphere too. He authored the book The Waterside Ape: An Alternative Account of Human Evolution which was praised by Sir David Attenborough and built on the aquatic ape hypothesis initially proposed by Sir Alister Hardy in 1964. The subject is controversial, but Peter's book was seen as balanced and well researched, providing a medical perspective on an alternative evolutionary journey for humans coming from more watery habitats and having important aquatic characteristics – for example, ear canal and sinus structures and how the larynx functions. 
In 1999, the Royal Marsden's hospital data manager retired and there were no funds to hire a replacement. Peter was worried that without this role, vital data for research studies would not be available and so he decided to try his hand at fundraising. His primary focus was getting enough to pay for a new data manager, but he had other areas of research to fund in mind as well. Although it went through an interim name change, Oracle Cancer Trust was born. Peter helped raise over £8m over the last 20 years for Oracle and set up an independent research committee that has funded over 50 projects.
Peter also became involved with an Indian charity raising money for patients to pay for cancer treatment. He was particularly keen on addressing the inequalities and inequities that exist in head-and-neck cancers. He saw how in many areas of the UK and other countries, there were bright young head-and-neck trainees who were desperate to move to the UK's centres of excellence to train and do research. Just prior to his death, he was exploring how to create more exchange and opportunities for senior trainees. Oracle is establishing a memorial fund in his name to ensure his legacy and this project are taken forward. 
Finally, it would not be a well-rounded obituary if Peter's love of music were not recognised. He listened to many different genres, but was most widely known for his love of classical music and opera. He was an active supporter of the annual Petworth Music Festival, which he helped organise for many years, and he was also very involved in the annual Oracle Cancer Trust Glory Christmas concert.
Peter's death is a great loss and he will be missed by the head-and-neck cancer community. He leaves behind his wife Fran and their three children of whom he was very proud.
Tamara Kahn, CEO, Oracle Cancer Trust.