At a presentation ceremony on Friday 3 September, President of the Royal College of Surgeons of Edinburgh (FRCSEd), Prof Michael Griffin OBE, welcomed the members of the Council, fresh diplomates, their families and other guests. This was the first conferring ceremony held face to face since the beginning of the COVID pandemic.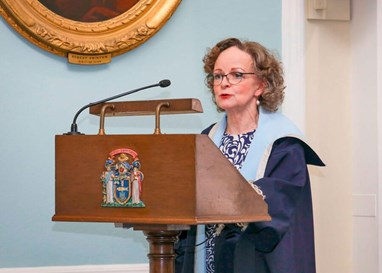 Prof Janet Wilson, council member of the FRCSEd, read the citation for Prof Shahed Quraishi OBE, who was formally elected Honorary Fellow (ad hominem) of the FRCSEd, one of the highest awards the college offers, for his services to surgical training in the UK and abroad. Prof Michael Griffin OBE then conferred the FRCSed ad hominem to Prof Quraishi.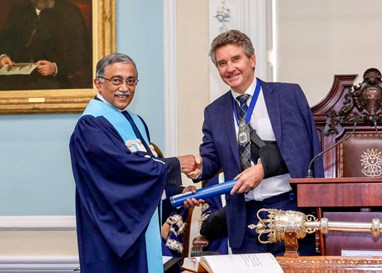 Other awardees on the day included Dr Krishnamoorthy, who was presented with the Farquharson Award for her services to nursing in UK and Ms Chloe Scott, who was awarded the Hunter Doig Medal for outstanding career potential and ambition. This was followed by the award of the FRCS and MRCS diplomas to trainees from UK and abroad.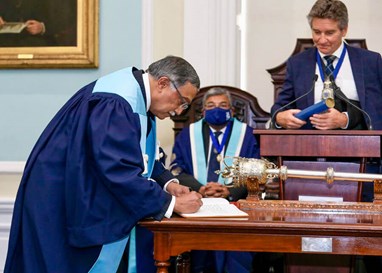 Finally, Prof Quraishi was invited to address the ceremony. He thanked the RCSEd President and Council and had words of encouragement and motivation for the fresh fellows and members of the Royal College of Surgeons of Edinburgh. He dedicated his award to the volunteer faculty of ENT Masterclass who have joined him in providing free surgical training all over the world for nearly two decades.
The day ended with a black-tie dinner for the awardees, hosted by the President and the Council of the Royal College of Surgeons of Edinburgh at the college library.