endoscope-i have developed a simple yet effective engineered solution to ensure safe nasoendoscopy assisted procedures. The 'SNAP' is a one-way valve that can be retrofitted, in seconds, to any surgical mask.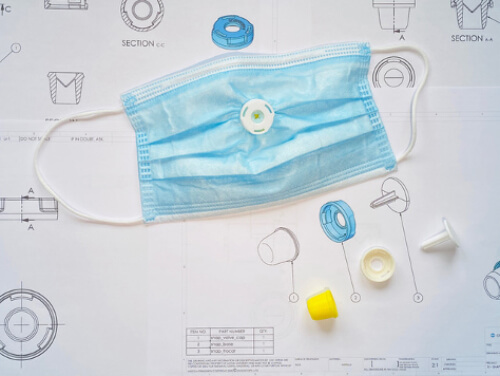 endoscope-i CEO, Chris Coulson, explains: "We are all aware of the increased risk for ENT surgeons and speech and language therapists that nasendoscoping puts us at in the COVID era. This is principally due to the coughing, spluttering and sneezing that this examination induces in some patients. 
We have invented a SNAP device to reduce this risk. It clicks directly onto a conventional surgical mask creating a lumen in the mask through which an endoscope can pass. The patient wears the mask and aligns the internal part with their nostril, the clinician can then safely endoscope the patient. On withdrawal of the endoscope, there is a one-way valve within the device that closes the hole. Any coughs, splutters or sneezes during the procedure are caught within the mask. The combined mask and SNAP are disposed of at the end of the procedure.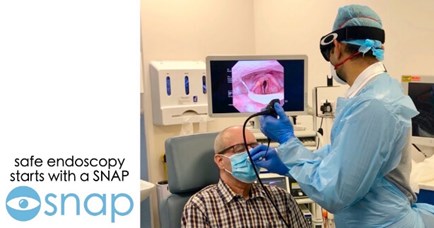 We are currently fundraising to produce as many of the SNAP devices for free both in the UK and globally  https://igg.me/at/ZvHDQFWtyk8/x/23342026#/. We would be grateful for any assistance with this.
We are expecting the devices to be ready for shipping in June."
To watch a demonstration of the SNAP, CLICK HERE