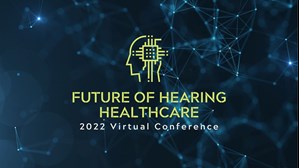 Frequency Therapeutics is offering student sponsorship for a second year to the Future of Hearing Healthcare Conference. The grant is open to any students currently pursuing a graduate-level degree (master's or doctorate) in audiology or a related discipline. It will allow up to 75 audiology graduate students to attend the event at no cost.
The virtual conference, hosted by Hearing Health & Technology Matters, will take place virtually over three days, from 24–26 May 2022. Its focus is on the developments and technologies shaping hearing healthcare over the coming decade.
Frequency Therapeutics is a clinical-stage biotechnology company that harnesses the body's biology to repair or reverse damage caused by degenerative diseases.
Audiology students can book their free places here.
To receive more news like this directly to your inbox, sign up to our FREE monthly newsletter