Back in May 2017, the EU Medical Device Regulation (MDR 2017/745) entered into force, replacing existing directives:
Active Implantable Medical Devices (AIMD)
In-vitro Diagnostic Directive (IVDD)
Medical Device Directive (MDD) 
By 26 May 2020, the new regulation will have completed its three-year transition period, by which all manufacturers should have updated their technical documentation and processes.
About the MDR
The EU Medical Device Regulation applies to all manufacturers selling medical devices within Europe. The MDR will require further inspection of technical documentation, place rigorous requirements on clinical evaluation and will also increase traceability of devices through the supply chain. As a result, the EU legislation framework will become more robust, allowing for greater protection of public health and safety.
Below are some of the improvements made by the MDR:
A new risk classification system for in vitrodiagnostic medical devices in line with international guidance
Increased transparency and traceability using a comprehensive EU database on medical devices
Intensified post-market surveillance requirements for manufacturers
Improved coordination of vigilance and market surveillance between EU countries. 
Timelines
During the three-year transition period of the MDR regulation, medical devices can be placed on the market under the current EU directives as well as the new regulation. This means that CE certificates issued under the current directives will remain valid for a period of four years post date of issue.
After the transition period, devices placed on the market must conform to the MDR. Please see the below deadline dates:
Until 25 May 2020, certificates under Medical Device Directive (MDD) are valid.
From 25 May 2020 to 25 May 2024, certificates issued under the MDD, before the MDR fully applies, will be valid for up to four years.
Until 25 May 2024, devices in conformity with the MDR can be certified under the MDR and placed on the market.
From 26 May 2024 onward, devices placed on the market must be certified under the MDR.
Article originally published by Perfectus Biomed.
http://perfectusbiomed.com/timelines-for-the-eu-medical-device-regulation-mdr
Perfectus Biomed can support you through your MDR transition challenges. Contact us to find out about our unique and comprehensive MDR, PMS offering. info@perfectusbiomed.com

We invited in comments from some of those within the industry to find out their opinions on the new regulations. 
Cesare Ferrari, Head of Marketing and Business Development, Bien-Air Surgery SA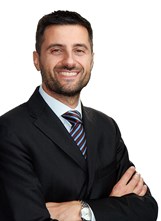 At Bien-Air Surgery SA, a swiss mid-size family owned company, we have already started the long and complex journey to MDR compliance with the goal to be fully compliant by the time the transition period ends. Together with the rest of the medtech industry we are facing some significant challenges since the new regulation is more stringent compared to the MDD (Medical Device Directive), in some cases entails a product reclassification and requires a considerable effort just to re-register legacy products with an accredited certification body.
Virtually all the departments of the company and not just regulatory affairs are involved in updating product files i.e. technical documentation, labelling, clinical data; new compliant processes are developed to assure quality assurance, risk management and post marketing surveillance. We have conducted a thorough review of our product portfolio and we have taken crucial decision on product life-time management particularly for those not generating sufficient sales to cover the costs of compliance.
Regulatory improvements always come with a price. The fundamental changes that MDR brings will produce safer devices and improved transparency together with higher costs, delays of new product commercialisation and probably a consolidation of market players.
Ian Tickton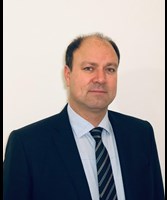 The MDR is not only going to adversely impact the industry, it is also going to adversely impact healthcare in general in a part of the world with a fast aging population. The introduction of the MDR will help accelerate the cost of healthcare to unaffordable levels throughout the EU. They are not improving safety at this point; they are making healthcare unaffordable and destroying European medical technological development at the same time.
Many small manufacturers of highly specialised medical devices will either disappear or merge with other companies in the foreseeable future. Competition will dwindle and prices will rise. We will lose our export markets due to non-competitive pricing, which will result in even higher prices on account of lower volume production.
Of course, some of the larger manufacturers support such bureaucracy, as they can afford to employ more people in their QA departments, and they will sit back and watch their smaller competitors disappear from the market. Fewer competitors means higher prices. Some of the highly specialised medical devices and disposables currently on the market will simply disappear.
Nicky Cahuac, Director of Operations, KARL STORZ Endoscopy (UK) Ltd.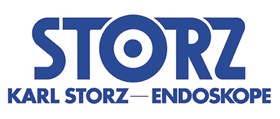 From May 2020, the new medical device regulation will strengthen communication between clinical and technical equipment users, suppliers and manufacturers in order to enhance patient safety.
The process of placing a new medical device on the market will involve enhanced regulation, clinical evaluation and documentation. There will also be better traceability of devices throughout the supply chain.
Lifecycle product feedback will require both the end users and suppliers to provide the manufacturer with information about the device throughout its lifecycle, and not just when it is introduced to market or in the event of an incident.
Adverse incidents will be subject to improved harmonised terminology and coding in order to improve the efficiency of the adverse event management systems and to ensure faster responses for industry and regulatory authorities.
While patient safety is the single most important consideration, achieving this will mean there is an increase in the time and resources required to innovate, manufacture, supply and use medical devices and, as we all know, time and resource costs money. The potential financial offset is the reduction in corrective actions, repeat procedures and potentially litigation as a result of proven, efficient and safe devices. Improved patient safety… priceless.