The main objective of the Tarabichi-Stammberger Ear Sinus Institute (TSESI) is to help young otolaryngologists to develop a common learning platform, improve surgical skills and engage in research work. It is the shared observation of Dr Tarabichi and the late Prof Stammberger, that many younger otolaryngologists are driven by higher callings to improve their clinical and surgical skills, but are limited by their financial liabilities and the environment they are practising in. Considering all these limitations, TSESI started a scholarship programme for young otolaryngologists.
During each TSESI course, seven scholarships are granted to the candidates (especially from the developing countries) based solely on their demonstrated work and research in the appropriate field. Each candidate gets a free air travel ticket, visa, hotel accommodation and registration for either the Ear or Sinus course. Each application is reviewed by the TSESI selection committee (six internationally renowned otolaryngologists), and seven deserved candidates are selected.
Since 2017, over 50 scholarships have been granted to recipients in over 20 different countries. Below is the list of selected candidates for 19th TSESI course to be held in March 2022.
Auwal Adamu - Nigeria (Ear)
Asiya Zaidi - India (Ear)
Ayeshah Abdul-Hamid - UK (Ear)
Omnia Anwar Mahmoud - Egypt (Ear)
Hamdan Pasha - Pakistan (Sinus)
Hussein Smaily - Lebanon (Sinus)
Aditya Singhal - India (Sinus)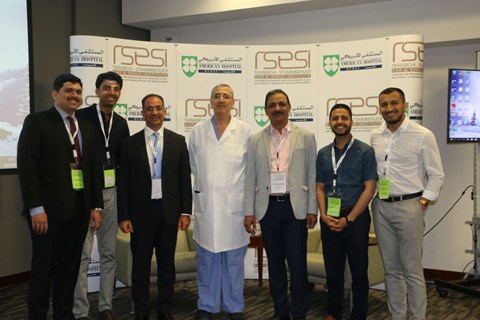 TSESI Scholarship candidates with the faculty.
Application submission instructions for trainees:
The trainee should be an ENT resident in good standing or a recent graduate (age less than 30 years);
Brief CV highlighting current position. Research work in the appropriate area of interest (otology or rhinology);
Letter from the chairman of department documenting the status of the applicant.


Dates will soon be announced for Scholarship application submission for 20th TSESI hands on cadaver dissection course. For any further information please write to Dr Mustafa Kapadia (Director of Education, TSESI Dubai) at mustafa@tarabichi.org or visit www.tsesi.org.