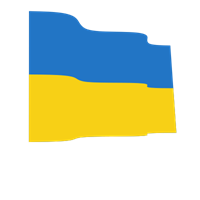 The Russian invasion of Ukraine has caused a major shortage of surgical supplies in hospitals.
Eye News, sister publication of ENT & Audiology News, recently published an article on the Ophthalmic Aid to Eastern Europe (OAEE) efforts towards the end of the 20th century.
Irina Gout and Peter Cackett, contributors to the article, are calling for further relief efforts to provide surgical supplies to under-equipped hospitals in Ukraine.
Lviv hospital has released a list of critically needed supplies. These items could be surplus or expired equipment. The organisers welcome ideas on how to source them:
Polypropylene Surgipro 2, 3, 5 (with 1 and 2 Needles)
Vicryl rapide Suture 3-0
Fogarty embolectomy catheters: 5F, 6F, 8F
Antiseptic and antimicrobial dressings for infected and burn wounds
Antiseptic solution for wounds (Prontosan, Betadine and others)
Cream for wounds with antibiotics, antiseptic and antiseptic
Plasters (various types)
Surgical dressings 90x90
Surgical instruments (Forceps, scissors, needle holder, artery forceps)
Temporary Vessel Shunt They are also looking for the following for wound treatment: Heaco NP32S or Exsudex Type W1.
The authors appeal to the multiple trusts throughout the UK in search of these supplies.
Any information on the sourcing of the above can be directed to Peter Cackett. Email: pdcackett@hotmail.com
Mr Cackett will then contact volunteers at the Ukrainian Club in London who will collect and deliver donations to the required locations in Ukraine.