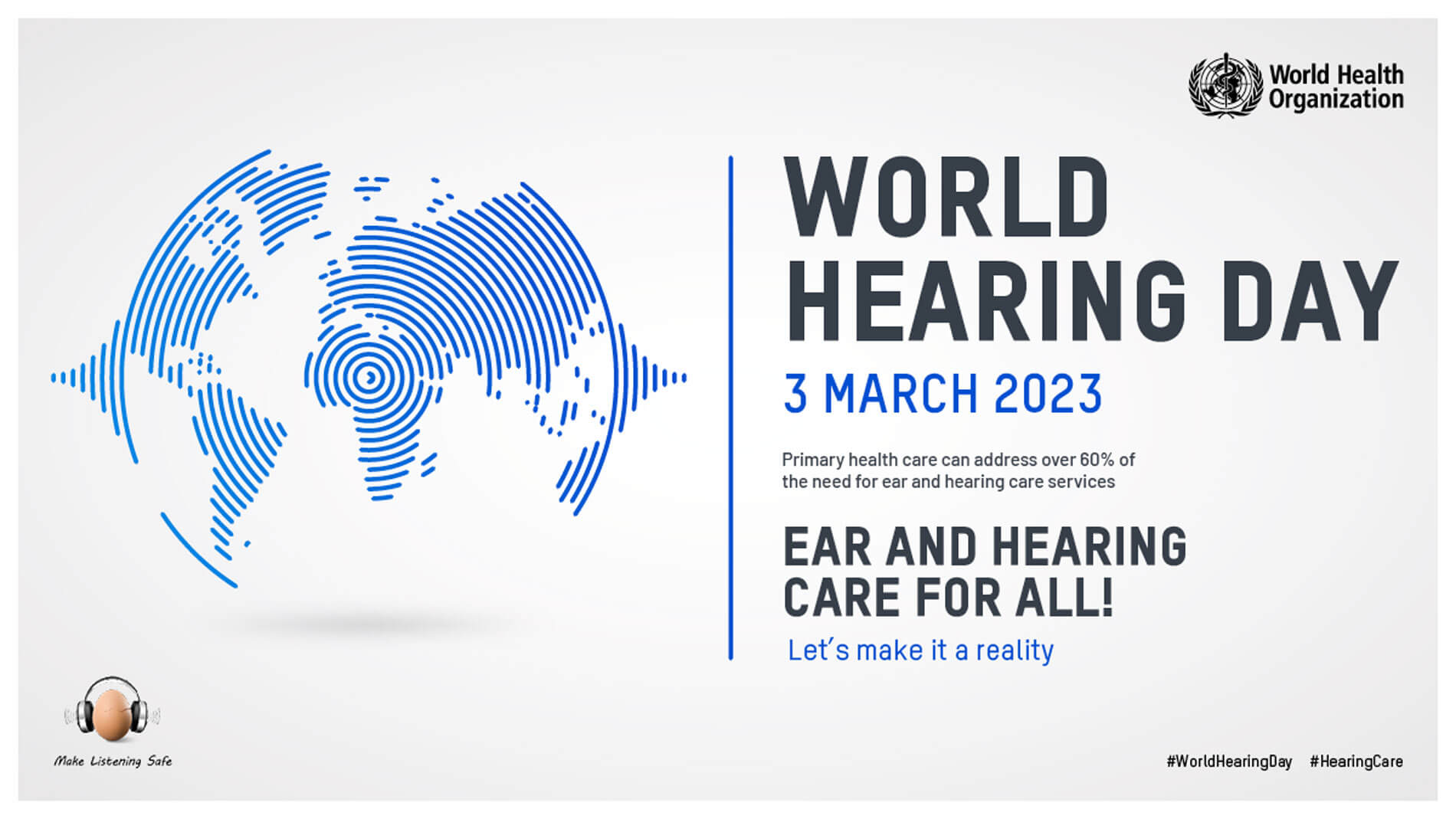 The World Health Organization (WHO) is to launch a training guide on 3 March 2023 to mark this year's World Hearing Day. The Primary Ear and Hearing Care Training Manual is aimed at health workers and doctors who work at primary care level to help them prevent, identify and manage hearing loss and common ear diseases that lead to hearing loss. It comprises a series of stand-alone modules for those familiar with ear and hearing problems.
It is one of several initiatives taking place around the globe for World Hearing Day. Campaigning for "ear and hearing care for all," the WHO wants the prevalence of ear and hearing problems to be more widely known, especially as more than 60% of cases can be identified at the primary level of care. It believes integration of ear and hearing care into primary care services is possible through training and capacity building, and that such integration will help countries move towards universal health coverage.
Events are planned on 3 March everywhere from Armenia to Argentina, Bahrain to Brazil and China to Chile.
Primary Ear and Hearing Care Training Manual available here from 3 March 2023.