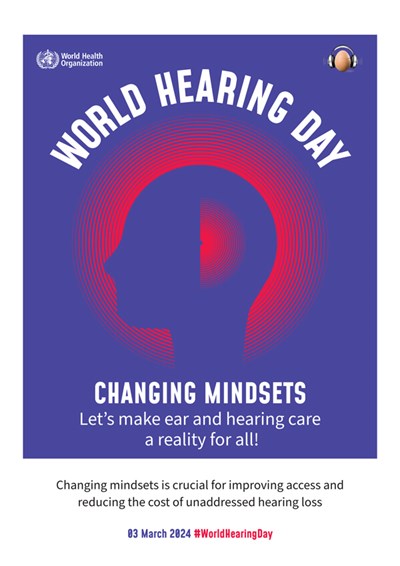 The World Health Organization (WHO) has announced the theme of the next World Hearing Day. Taking place on 3 March 2024, the international event will focus its programme on 'Changing mindsets: Let's make ear and hearing care a reality for all'. 
By raising awareness and sharing information, WHO aims to challenge misperceptions and stigmatising mindsets about hearing loss.
Targeting the public as well as health-care providers, World Hearing Day 2024 will provide information designed to change attitudes and to promote equitable access to ear and hearing care. WHO encourages people to organise their own events to raise awareness locally. 
"Hearing loss has often been referred to as an 'invisible disability', not just because of the lack of visible symptoms, but because it has long been stigmatised in communities and ignored by policy-makers," said Tedros Adhanom Ghebreyesus, WHO Director-General.  
Globally, over 80% of ear and hearing care needs remain unmet and unaddressed hearing loss poses an annual cost of nearly US$1 trillion.