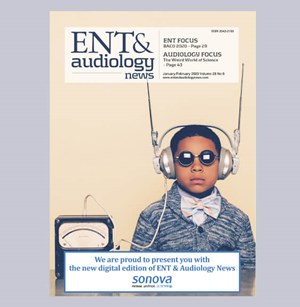 ENT & Audiology News is always keen to hear from delegates who would like to report on conferences and events for the popular International Newsround section.
For more than three decades, the magazine has been an essential read for professionals in the disciplines of ear, nose and throat and audiology. Written by and for specialists, it is distributed to over 140 countries and enjoys a readership of 36,000.
Additionally, more than 9500 readers receive the monthly newsletter with its mixture of news, previews and reports from meetings and conferences around the world.
If you would like to be part of this success story and help spread the word about events to fellow professionals, please contact Mark Fisher, International Newsround Coordinator: mark@pinpoint-scotland.com We would love to hear from you.