Event Details
Date: 13 February 2021
---
Time: 09:00
---
Location name: VIRTUAL
---
Contact: Serenas International
---
Tel: +90 312 440 50 11
---
---
---


By Prof Onur Çelik, MD, Sc, Department of Otolaryngology, Manisa Celal Bayar University, Turkey.
The 10th Winter Meeting on Otology was held virtually on 13 February 2021. The main context of the meeting was 'hearing in extreme conditions'. More than 1000 ENT specialists and audiologists from 68 countries participated. President Nuri Özgirgin, who organised and chaired the first Winter Meeting on Otology 10 years ago and held the subsequent ones annually, started the meeting with a warm welcoming speech.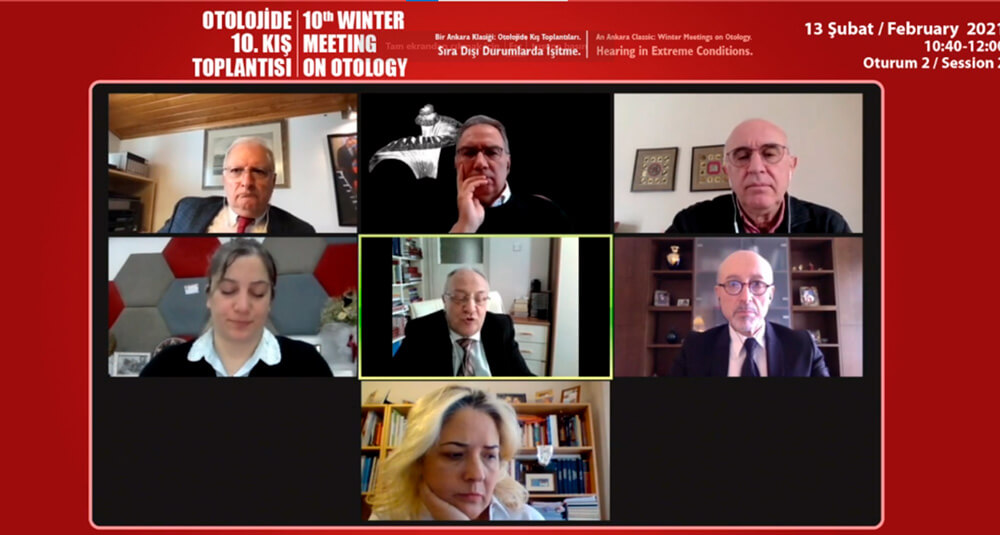 Audiologists and otolaryngologists discussed hearing loss in extreme conditions.
Twenty-six speakers from Belgium, Denmark, France, Italy, Turkey, and the United Kingdom presented their speeches within the scope of the main concept in five sessions throughout the day. A general update in the field of otology was provided with the speeches and subsequent discussions. Levent Özlüoğlu emphasised how cochlear implantation offers an important solution when hearing loss progresses despite medical treatment in autoimmune hearing loss. Both Onur Çelik and Fazıl Necdet Ardıç presented their experiences and explained their opinions concerning effects of otic capsule bony dehiscence on hearing. Dr Robert Vincent from France discussed his spectacular experience on revision stapes surgery. He showed his own technique on utilisation of laser, microdrill, vein graft and prosthesis with examples selected from over 400 revision cases. Giampietro Ricci talked about three treatment options, namely hearing aid, stapes surgery and cochlear implantation, for management of advanced otosclerosis. He shared his wide range of experience, especially on the subtleties of implantation. Andrzej Zarowski talked about different hearing loss presentations, diagnostic criteria, and treatment options such as avoidance of trauma, medical treatment, hearing aids and surgery for hearing loss. Zarowski also presented his surgical experience on large vestibular aqueduct syndrome. Maurizio Barbara from Italy presented his experience on cochlear implantation for profound single-sided hearing loss in 12 patients. Levent Sennaroğlu gave his influential speech on cochlear implantation in cochlear nerve deficiency, adorned with rich radiological images. Per Caye Thomasen gave details about neuromonitoring in inner ear surgery.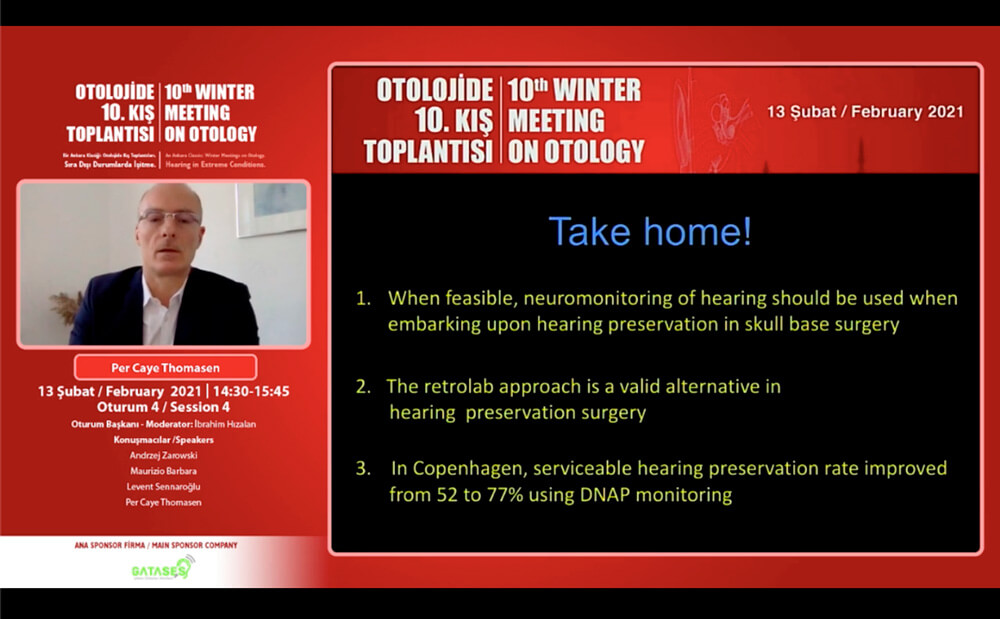 Take home messages from Thomasen's speech.
In the final session, Shakeel Saeed, Franco Trabalzini, Nazım Korkut and Alpin Güneri talked about rehabilitation and surgical treatment of Meniere's disease and surgical treatment and gamma knife treatment of vestibular schwannoma.
At the closing of the meeting, which was very successful and reached many colleagues from all over the world, the president and speakers expressed their wishes to come together in a face-to-face meeting next year.
The recordings of the presentations are available to watch at: https://winterotology10.serenaslive.com/Home/Index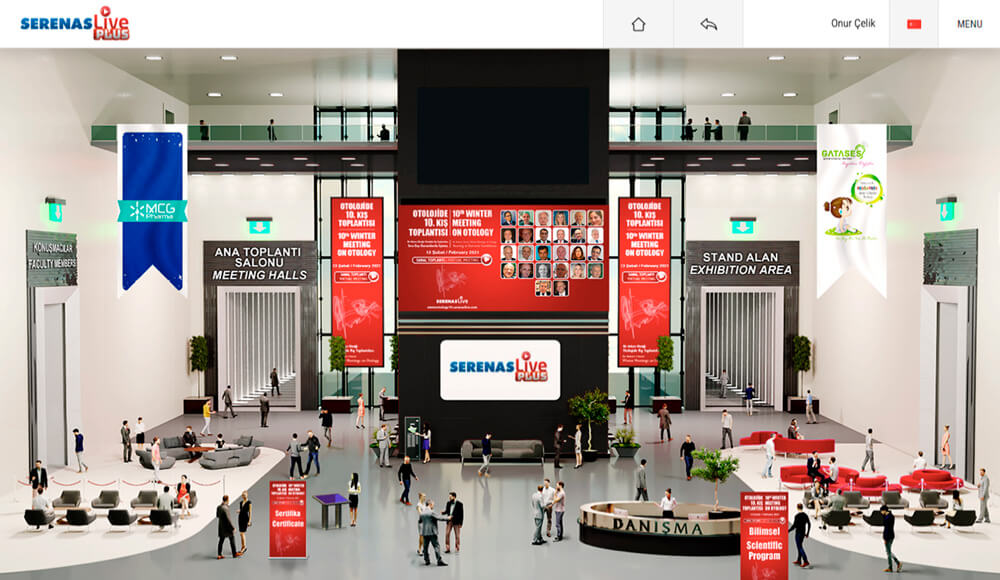 Virtual symposium venue.