Event Details
Date:
17 March 2022
- 19 March 2022
---
Location name: Dubai, UAE
---
Location address: The Event Centre, InterContinental Dubai Festival City, UAE
---
Contact: InfoPlus Events
---
Tel: +971 4 421 8996
---
---
---
Report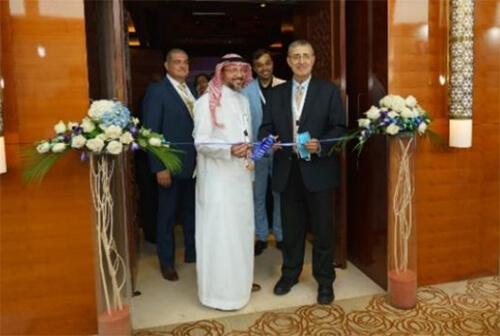 Inauguration by Dr Talal Al-Khatib, Conference Chair (Saudi Arabia), and Dr Muaaz Tarabichi, Conference Co-Chair (United Arab Emirates).
Finally, after a long COVID-19 hiatus, it was refreshing to witness over 1000 attendees from across the globe engaging with the experts at the 17th Annual meeting of the Middle East Academy of Otolaryngology and Head & Neck Surgery (ME-AOHNS), one of the largest ENT gatherings in the Middle East region.
After a pleasant inauguration by Dr Talal Al-Khatib, Conference Chair (Saudi Arabia), and Dr Muaaz Tarabichi, Conference Co-Chair (United Arab Emirates), what awaited us was an outstanding scientific programme, intricately planned across three days. There was a well-structured mix of plenary sessions, keynote presentations, panel discussions, mini-seminars, live dissections and a vestibular masterclass as well as plenty of time for formal and informal networking, which has always been the essence of face-to-face meetings.
Each day was packed with an exceptional series of parallel sessions named "tracks" running in four different halls:
Track 1: Rhinology & Anterior Skull Base Surgery (days one to three)
Track 2: Facial Plastic Surgery (day one and two) and Pediatric Otolaryngology (day three)
Track 3: Otology & Neurotology (day one), Cochlear Implant (day two) and Head and Neck Surgery (day three)
Track 4: Laryngology (day one) and Vestibular Masterclass (days two and three)
There were keynote lectures on:
'Management of Meniere's Disease' by Issam Saliba
'A General Approach to Facial Palsy and Facial Reanimation' and 'Wonder at Sidcup: Sir Harold Gillies and The Origins of Modern Reconstructive Surgery' by Nathan Jowett
'The Evolving Role of Otolaryngologists in the Era of Immuno-oncology' and 'Oropharyngeal Cancer Surgery: A Modern Approach to Resection and Reconstructive Options' by Dan O Connell
'Paediatric OSA – An update' by Ron Mitchell
'Update on Medical and Surgical Therapy of PCRS' by Fuad Baroody
'Microtia-Atresia: an Update' by Ashesh Bhumkar
The Heinz Stammberger Resident Research competition held on day three was a brilliant opportunity for residents to showcase their research skills as well as brainstorm new research ideas. A total of 30 participants presented their research papers across three sessions. First prize went to Christophe Abi Zeid Daou (Lebanon), second to Hamed Al Maawali (Oman) and third to Nada Al Taylouni (Saudi Arabia).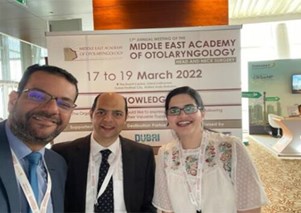 The highlight of the event was the ME-AOHNS Awards. The Heinz Stammberger Award for Excellence in Teaching honours the legacy of late Professor Heinz Stammberger and his commitment to teaching surgeons around the world. This year the award was conferred upon Dr Professor Narayanan Janakiram from India. The ME-AOHNS Award for the Service of Deaf was conferred upon Dr Mondy Hammad from Abu Dhabi, UAE.
Pictured above: Dr Herzallah, Dr Abdelatty Elsayed and Dr Asiya Zaidi.
As a delegate, I found the lecture sessions to be informative, engaging, and participatory. Some of my personal favourites were, on day one, the 'Interactive Lecture: Recurrent CRS & Nasal Polyps after ESS: State of the Art in Management!' by Dr Islam Herzallah and, on day two, 'Stapes Surgery: From Basics to Complications' by Dr Robert Vincent, 'Atraumatic Osteotomies: Indications, Techniques, Complications' by Dr Alireza Mesbahi and 'Newer Advances in Radiology of CI' by Dr Mohnish Grover.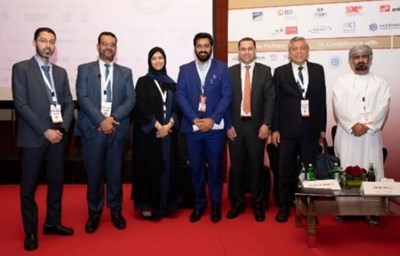 The talk by Dr Metin Onerci on 'Our Experience with Mucormycosis' was particularly important and insightful considering the rapid rise of mucormycosis in COVID-19 patients, a dilemma witnessed in many countries. I also enjoyed thoroughly the panel discussion on rhinology case scenarios and how experts would manage, moderated by Dr Herzallah with panel experts Dr Metin Onerci, Dr Tiruchy N Janakiram, Dr Rami Al-Salman, Dr Sumaiya Muathen, and Dr Mohammad Al-Washahi (pictured).
Dr Janakiram's step-by-step approach to each case was well appreciated and had the audience at the edge of their seats. The discussion was very interactive with a live audience voting for each case scenario. I found it a great way to infuse new ideas into one's own practice or research.
As always, the most awaited and my personal favourite live presentation on 'The Dissection Demonstration of Skull Base Approaches: Transplanum, Sella & Clivus!' by Professor Prepageran Narayanan was a treat to watch. Attending this meeting face-to-face after a gap of two years made me realise there can be no substitute for direct human interaction when we talk about medicine, which involves constant updates and re-learning.
What I missed: the access to on-demand recordings that were available during online virtual events (COVID-era) to go back to in case of missing some sessions. This meeting was awarded 17.50 CPD credits from the Dubai Health Authority and in such a packed, well-structured, high-yield conference, I found taking notes absolutely necessary. The next meeting is planned for 26-28 May 2023.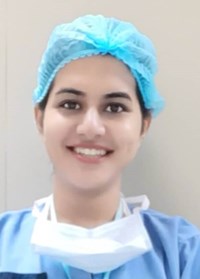 Dr Asiya Kamber Zaidi, MBBS, M.S Otorhinolaryngology and Head Neck surgery (ENT) (Gold Medal), Associate Fellow FACS, India.