Event Details
Date: 10 April 2021
---
Location name: ONLINE
---
Contact: Emanuel Tasos
---
Tel: 07799 660553
---
---
---
The East of England ENT Conference is in its second year, and the EoE team really outdid themselves, not just in their organisation and execution, but in providing an excellent range of speakers and subjects.
The virtual conference really showed that the organisers understand their audience, with talks covering topics pertinent to medical students and foundation year doctors alike. The day started with a very warm welcome from Professor Narula, who offered an excellent perspective on how ENT has been in the past and what challenges trainees should expect in the future.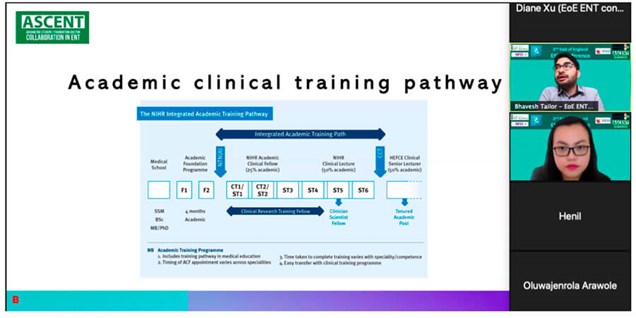 Along with more general ENT themes, topics opened out to global challenges that face ENT and surgery generally. In particular, Professor Bhutta's talk on sustainability in ENT was very thought-provoking, prompting discussion on the impact of everyday practice on the wider world.
The afternoon featured a stimulating set of poster and oral presentations, with the judging teams commenting on the high quality of submissions this year. The day continued with a varied selection of workshops covering stimulating topics, from essential knowledge for the ENT SHO to tackling topics relating to training pathways and diversity in the speciality. These workshops provided valuable, high-quality education despite the virtual nature of the conference. Finally, the conference covered an important consensus about the future of ENT teaching and how this is best implemented.
All in all, the EoE ENT conference was a great, educational and inspiring meeting for any budding ENT surgeon, and I will no doubt be back next year!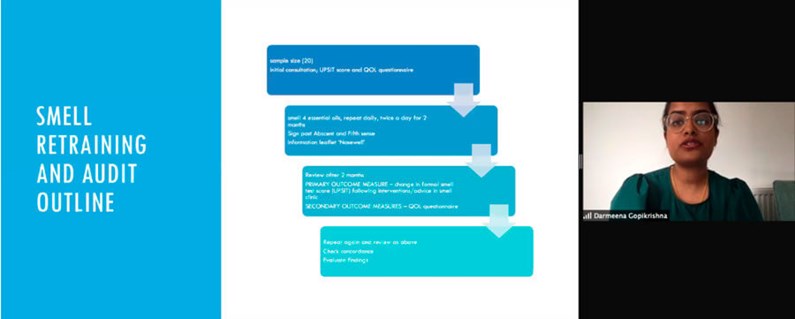 Report by Adam Garrard, 1st place oral presentation; Foundation Year 2 Doctor, Frimley Park Hospital, UK.