Event Details
Date:
6 October 2023
- 7 October 2023
---
Location name: Bucharest, Romania
---
Location address: Palace of Parliament, Strada Izvor 2-4, Bucharest, Romania
---
Contact: Secretary
---
---
---
Report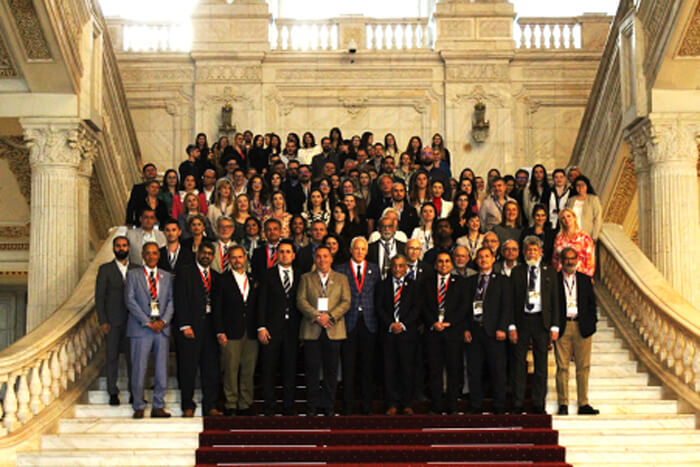 Andreea Rusescu, ENT Consultant, Institute of Phonoaudiology & Functional Surgery and Prof Dr D Hociota Hospital, Bucharest. 
After the success of the 1st ENT Masterclass World Congress in November 2022, the second event was hosted by Professor Viorel Zainea and his team at the opulent Palace of Parliament. 
On the first day, Professor Shahed Quraishi, Chairman, ENT Masterclass, welcomed over 200 delegates to meet the 'masters'. Paula Coyle (London) started the first session with a talk on paediatric rhinitis.  Hala Kanona (London) and Asad Qayyum (Peterborough) spoke about challenges in middle ear infections. Professor Dan Cristian Gheorghe (Romania) enlightened us on the management options in laryngo-tracheal stenosis. Emma Stapleton (Manchester), Hala Kanona (London) and Asad Qayyum (Peterborough) continued the otology theme in the second session which ended with a panel discussion. 
The second day of the congress welcomed us with the rhinology and facial plastics session opened with masterclasses on sinus surgery by Shaz Ahmed (Birmingham) and Professor Anshul Sama (Nottingham). Associate Professor Răzvan Hainăroșie (Romania) spoke on reconstructive solutions in anterior skull base defects. Mahmoud Daoud (Romania) inspired us with nasal valve surgery. Professor Hesham Saleh (London) shared top tips for rhinoplasty surgery.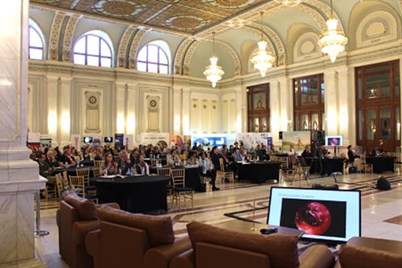 The fourth and last session of the congress, on head and neck, started with Farhan Ahsan (UK) talking about reconstruction in head and neck surgery and robotics in a later talk.  Professor Ahmet Ö Ikiz (Izmir) Peter Clarke (UK) and James O'Hara (Newcastle) discussed the key points of laryngeal surgery and cricopharyngeal dysphagia management. Through a series of suggestive clinical cases, Professor Viorel Zainea (Romania) highlighted the management of premalignant lesions of the vocal cords. Shayan Ansari (UAE), drawing on impressive clinical cases, spoke about advanced thyroid malignancy.  
There were €3000 in prizes for six finalists for the trainee posters' presentation, with some very impressive work submitted. Local hospitality was at its best with a musical evening for the faculty at the Romanian Athenaeum with a superb performance by the George Enescu choir and Philharmonic. 
The 2nd ENT Masterclass World Congress brought together international 'masters' benefiting colleagues from Romania and the world. We are already preparing for the 3rd ENT Masterclass World Congress next year in Bucharest… watch out for the dates.