Event Details
Date: 12 April 2021
---
Time: 09:00
---
Location name: VIRTUAL
---
---
---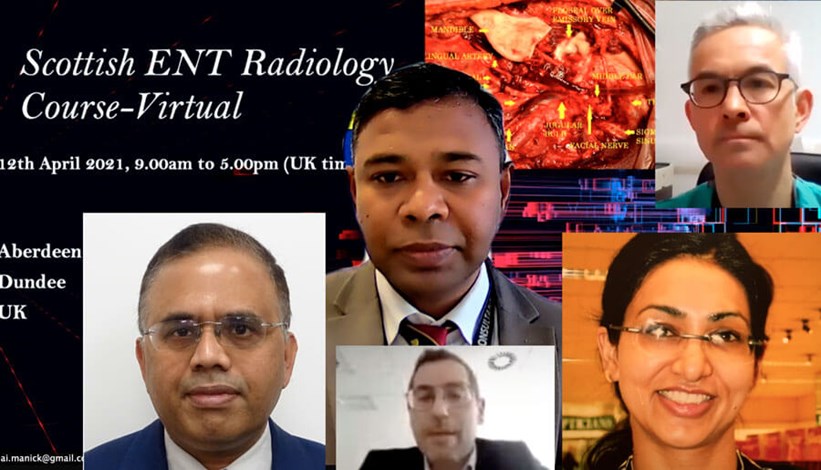 This joint ENT radiology conference was organised by Mr Bhaskar Ram and Ms Sangeeta Maini from Aberdeen Royal Infirmary and Mr Jai Manickavasagam from Ninewells Hospital Dundee.
This event, which was accredited by ENT UK, drew a total of over 900 delegates from 62 countries including ENT and radiology trainees, nurses and consultants.
It was an intensive one-day programme supported by local Scottish faculty who were experts in their respective fields. Faculty included Dr Anu Kamalasanan, Mr Bhaskar Ram, Mr Jai Manickavasagam, Mr Panos Asimakopoulos, Mr Anastasios Giamouriadis, Mr Georgios Kontorinis, Prof Kim Ah-See, Mr Vamsidhar Vallamkondu, Ms Kerrie McAllister, Ms Tash Kunanandam, Dr Greg Irwin, Dr Dympna Mcteer and Ms Sangeeta Maini.
The topics covered ranged from simple to complex, including how to read a normal scan, to complex pathology imaging for elective and emergency cases in ENT, head and neck and skull base conditions. One of the highlights was structured case-based approach in paediatric ENT imaging.
Due to the international time zone differences, the live presentations were made available to watch at a later date on the Dundee Institute of Head and neck Education – DIHNE YouTube channel.
Feedback from participants was encouraging and highlights the interest and need for ongoing CPD in ENT radiology, for both trainees and consultants. The achievement of this inaugural (online) course is expected to draw participants from countries around the world for future events.
The next Scottish Head & Neck Conference will be 17 September 2021 on ZOOM. Register via http://www.headandneckconference.co.uk/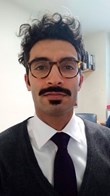 Report by Rasads Misirovs, ENT ST5, Ninewells Hospital, NHS Tayside, UK.