Event Details
Date:
15 September 2021
- 16 September 2021
---
Time: 09:00
---
Location name: HYBRID - Cambridge, UK & Virtual
---
Location address: St John's College, Cambridge, CB2 1TP, UK
---
---
---
It was an honour to attend the third Music and Cochlear Implant (CI) Symposium, hosted by the Cambridge Hearing Group this September. Run as a hybrid in-person and virtual event, the symposium brought together more than 350 people from diverse academic and professional backgrounds, to discuss the challenges many CI users face when listening to or performing music and to celebrate the extraordinary musical accomplishments of this tenacious group.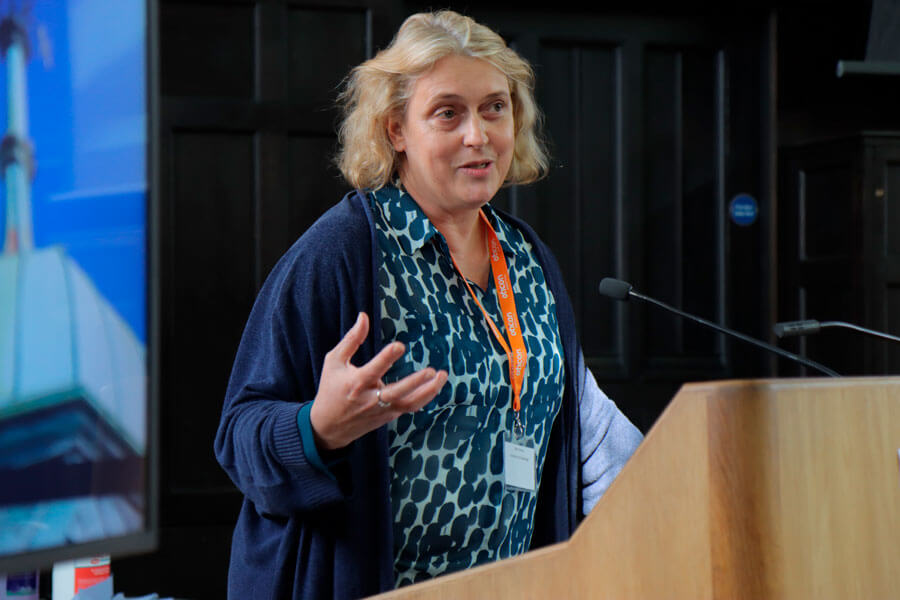 Dr Deborah Vickers shares her work on maximising children's engagement with musical training.
Together we explored the technological, clinical and cultural changes needed to improve music perception and music enjoyment for CI users. From simple interventions such as the use of wide-brimmed hats to deflect unwanted sounds, to the technically complex; the development of new CI processing strategies, the augmentation of CI sound with modern haptic devices and the use of algorithms to filter and boost the signal strength of lyrics within a complex music mix to name just a few.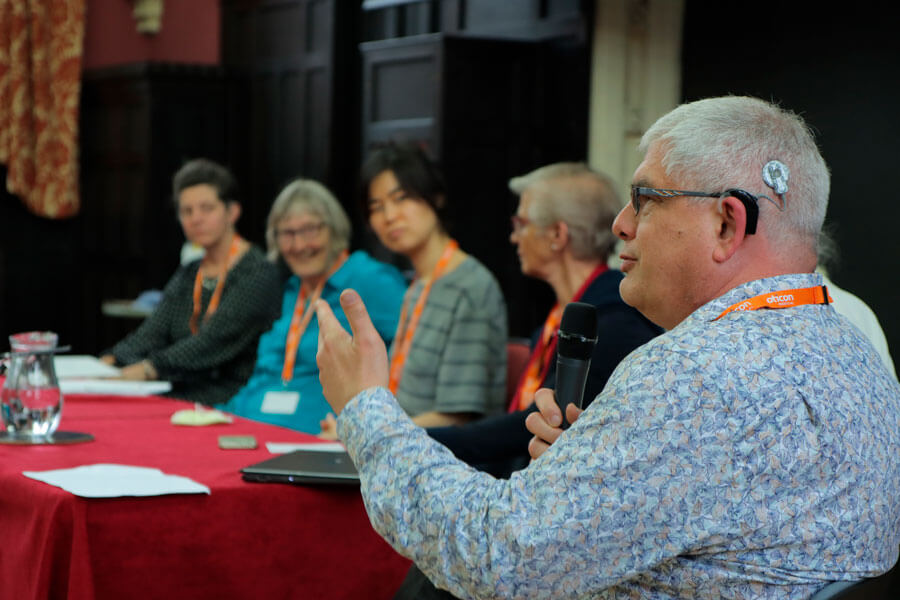 Cochlear implant user panel share their knowledge with conference attendees.
A true highlight of the event was the opportunity to learn from the CI user panel that was chaired by Kate Gfeller. Kate brought together a group of eight CI users with significant expertise in music and music-making. This group generously shared their insights and their music with us - challenging us all to work together to overcome the communication barriers between musicians and their clinical teams, to better support CI users who wish to develop their musical skills and to be more careful to not artificially limit the musical ambitions of CI users.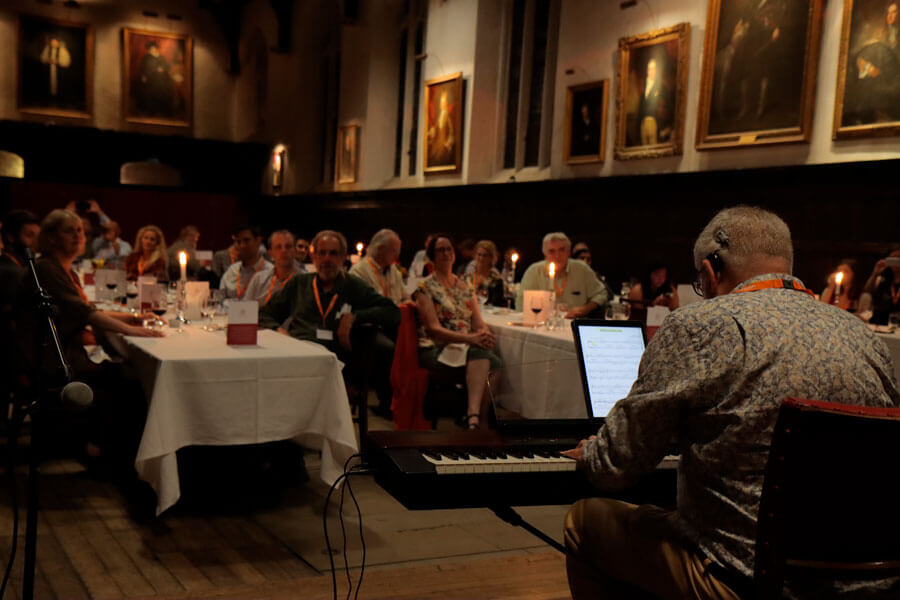 In-person delegates enjoy a dinner concert hosted by the cochlear implant user panel – Robert Mandara plays the piano.
In the words of Dr Deborah Vickers: "Science – like music - is better when it is done in collaboration with people with different backgrounds, knowledge and cultures". I look forward to the fruits of the new collaborations and friendships forged at the symposium this year.
Please visit www.implantsandmusic.net for more information about the Music and Cochlear Implant Symposium Series.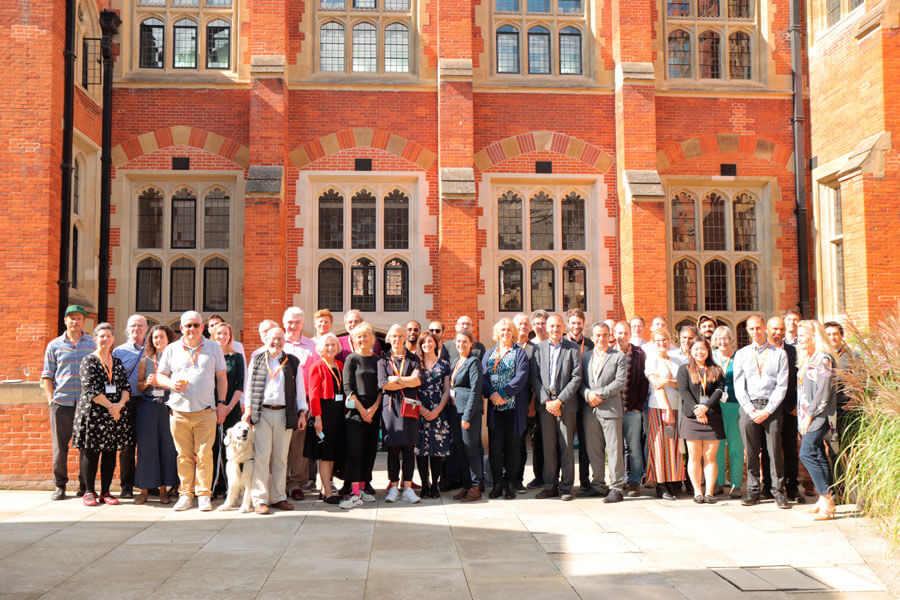 In-person conference delegates shown in front of St John's College in Cambridge (the historic conference venue).
Report by Kathryn Allen, Clinical Scientist, Lead of Adult Hearing Implant Service, Addenbrookes Hospital, UK.