Event Details
Date:
28 October 2021
- 31 October 2021
---
Location name: VIRTUAL
---
Contact: Margie Howard, Eastern Sun Events
---
---
---
The annual scientific meeting or medical congress is often the highlight of the year for many medical professional societies. It is a platform through which colleagues can network, collaborate, share knowledge and experiences. There is also a significant representation from the medical trade and other stakeholders within the industry.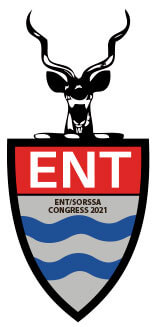 Like many other national associations, the South African Society of Otorhinolaryngology Head and Neck Surgery hosted its first ever virtual international congress in 2020, from 11-13 November. There was tremendous excitement and enthusiasm regarding the new format, which provided education and collaboration via a sustainable, high quality, user-friendly platform that was aimed at increasing our academic network and keeping colleagues connected during the pandemic.
Over 300 delegates attended and benefitted from a scientific programme consisting of 28 accomplished speakers. Two parallel sessions ran on the virtual platform, covering all the major topics and incorporating panel discussions, case presentations, videos and poster presentations.
There was also a social element to the congress that allowed colleagues to interact with each other using this digital space. The highlight of the social function was 'ENT has talent', which was thoroughly enjoyed by one and all.
Preparations are now underway for the 57th South African ENT Congress, which will take place from 29-31 October 2021, again in a virtual format. The congress organisers are keen to build on the momentum and lessons learned from 2020's unique event.