Event Details
Date:
10 October 2020
- 11 October 2020
---
Location name: Tokyo, Japan
---
---
Report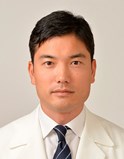 Hironobu Nishijima, MD, PhD, Assistant Professor, Department of Otolaryngology, Faculty of Medicine, University of Tokyo, Japan.
The 59th Annual Meeting of Japanese Rhinologic Society was held in Tokyo in early October. Tokyo is the city with the highest number of COVID-19 infections in Japan, therefore many of the participants from outside of Tokyo attended the conference online. 
The main theme of the conference was 'Rhinology in the New Normal'. It was held concurrently with traditional on-site presentations and online. This was the first time holding a hybrid of on-site and online presentations but, as in the past, the discussions were lively and productive. The conference reception was also held online.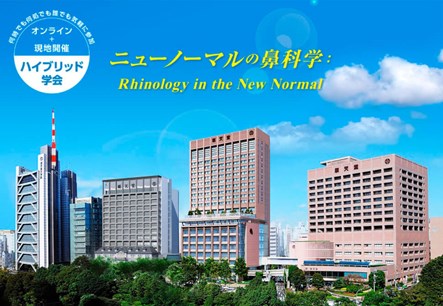 The main topic of the conference was COVID-19. There were some symposiums discussing changes to otolaryngology practice during the pandemic; for example, online clinics, infection prevention, and COVID-19-related olfactory disorders.
The other topic was Duplimab. The treatment by the dual inhibitor of il-4 and il-13, Dulipmab, began in Japan from this year. There were many reports about not only the efficacy of Dupilmab in treating chronic rhinosinusitis with nasal polyposis, but also the basic research on type 2 inflammation. These reports indicated that this type of treatment will play a major role in the treatment of eosinophilic chronic rhinosinusitis in the near future.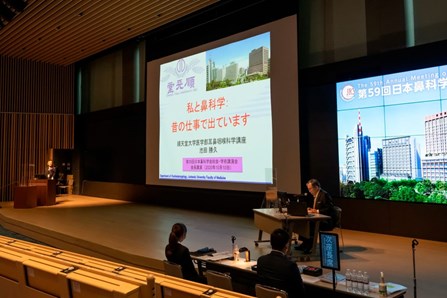 The next meeting will be held jointly with the 60th Annual Meeting of the Japanese Society of Rhinology and the 20th Asian Research Symposium in Rhinology, on 23-25 September 2021, in Shiga Prefecture, the west side of Japan.
For further information visit: https://ww2.med-gakkai.org/jrs59/