Event Details
Date:
15 October 2022
- 16 October 2022
---
Location name: Islamabad, Pakistan
---
Location address: Islamabad Serena Hotel, Islamabad, Pakistan
---
Report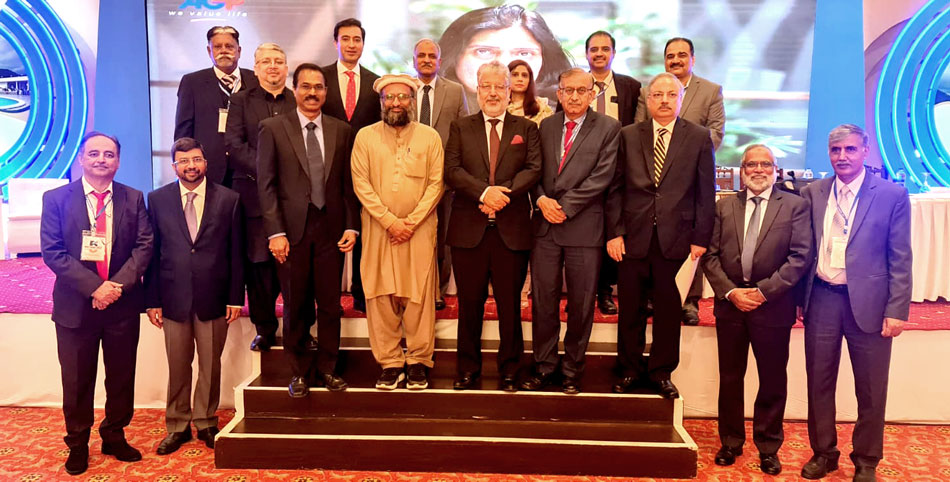 5th Rhinocon organising committee with chief guest Mukhtar Ahmed.
With myriads of lectures, instructional sessions, presentations and panel discussions – not to mention an impressive gathering of nose aficionados from across the globe – the 5th Rhinocon was a must-attend event for every rhinologist aspiring to hone their craft.
The brainchild of Professor Muhammad Mujeeb and the premiere rhinology conference of Pakistan, Rhinocon's fifth edition built upon the legacy of its predecessors as a forum for the dissemination of knowledge and invaluable practical surgical skills.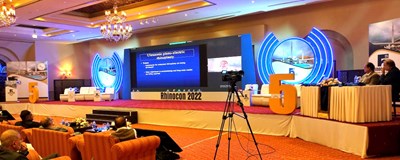 All of the keynote lectures were interesting and engaging. Among the highlights were 'Rhinoplasty: advancing techniques' by Professor Hesham Saleh (right), 'Redefining surgical boundaries in endoscopic skullbase surgery' by Professor Prepageran Narayanan' and 'Approaches to the anterior skull base & orbit' by Shahzada Ahmed.
The scientific programme commenced with an inauguration in which prominent personalities took the stage. Highlights included the announcement of the establishment of Edhi Higher Surgical Skills Lab, a video message from the honourable Arif Alvi, President of Pakistan, and the pleasant remarks of the Chief Guest, Chairman of the Higher Education Commission, Mukhtar Ahmed.
Day one of the scientific programme was divided into sessions highlighting a specific rhinology topic. They included talks by eminent experts followed by a consensus-building panel discussion. The talks showcased individual expert opinions and the panel discussions led to impactful conclusions and clinical lessons.
Some of my personal favourite talks included 'Updates on Facial Aesthetics' by Shahzada Ahmed and 'Intraoperative Management of Bleeding in Endoscopic Sinonasal and Skullbase surgery' by Prof Narayanan. The session on 'Managing Complications of FESS' reinforced many high-yield and crucial concepts.
Day two commenced with the trainee oral and poster presentations that provided an excellent opportunity for trainees to demonstrate their research prowess. Maria Adeel won with her presentation on 'Validation of Rhinitis Control Assessment Test in Urdu Language' whilst the winning poster was on 'CT Scan Presentations of Patients with Mucormycosis' by Unsa Iqbal.
This was followed by presentations and instructional sessions by national experts. The presentation by Professor Atif Hafeez Siddiqui, 'Sphenoid Sinus: What We Need to Know Before Surgery,' gave a necessary and in-depth look into some of the important aspects of sphenoid sinus surgery.
In the instructional sessions, distinguished national experts explained how they molded their approaches to septorhinoplasty, FESS and CSF repair to facilitate delivery of expert rhinological services in local settings, providing useful tips and tricks that could only be learned through years of experience.
A heartwarming tribute paid homage to the efforts of the frontline ENT warriors who lost their lives to the COVID pandemic, evoking feelings of brotherhood, camaraderie and a deep appreciation for the efforts of the departed souls. The endeavours of many professionals like them are helping mankind adapt to the changing tides of the pandemic.
As a trainee, attending the event was an extremely useful experience. To be able to benefit from the vast clinical knowledge of world-renowned experts and to see their innovative approaches was captivating. Multiple coffee breaks, lunches and an extravagant gala dinner provided ample opportunities for networking and socialisation, which is indispensable for all professionals especially during the early career years.
5th Rhinocon was well thought out, well organised and well executed; it was certainly the place to be for everyone who knows nose or, as is my case, at least wants to!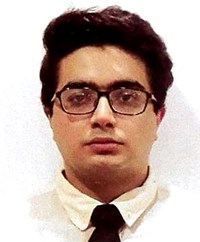 Syed Ahmed Shahzaeem Hussain, Second Year Postgraduate Trainee, ENT department, Shaikh Zayed Hospital, Lahore, Pakistan.