Event Details
Date:
7 October 2021
- 8 October 2021
---
Location name: VIRTUAL
---
---
---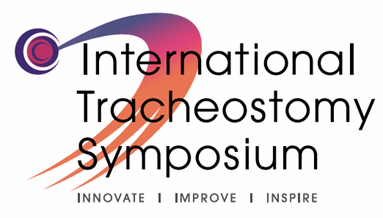 The Organising Committee of the 6th International Tracheostomy Symposium (ITS) is pleased to invite you to partner and participate in this exciting virtual event on 7-8 October 2021. The International Tracheostomy Symposium (ITS) is increasingly recognised as the premier event for tracheostomy specialists, doctors, nurses, allied health professionals, patients and families and industry partners to grow and learn together. Hosted by:

Background
The highly successful inaugural (2011) and 2nd ITS (2014) were hosted by Austin Health in Melbourne with over 600 medical professionals from 11 countries attending. The 3rd ITS (2016) and 4th ITS (2018) were then hosted in the USA respectively by Johns Hopkins Medical Centre (Baltimore) and by UT Southwestern Medical Centre (Texas) together with the Global Tracheostomy Collaborative (GTC). The 5th ITS (2019) was hosted again by Austin Health in Melbourne, with over 300 international delegates and diverse representation from industry partners.
The GTC was formed in 2012 creating the world's first tracheostomy quality improvement collaborative aimed at improving tracheostomy care around the world. There are now over 60 member hospitals, over 1500 healthcare professional affiliate members and over 200 family members of the GTC. Read the latest news at www.globaltrach.org
The ITS has grown to attract attendance from a diverse group of medical specialists, patients and families. It is an exciting, unique and positive meeting, with high exposure to those interested in tracheostomy care and quality improvement. Recent meetings have seen presentations describing the impact of international improvement programmes, with over 8000 patients in the GTC database and detailed evaluations showing impact:
50% reduction in harm
50% reduction in patient anxiety
20% reductions in hospital stays
Significant cost saving
Aims
The symposium themes of ' By the patient, for the patient' will be reinforced throughout all sessions. The ITS aims to promote safer tracheostomy care through education, understanding and discussion of latest research. The meeting combines international keynote speakers, patient and family sessions, small group breakouts, panel discussions and poster presentations, covering adult and paediatric topics in primary and secondary care. The virtual meeting format allows connection with a global audience of healthcare staff, patients, carers and families, and the wider community of systems leaders and industry collaborators who are essential to delivering quality tracheostomy care. All content will be available on demand for one month after the event, maximising the exposure of the meeting, the content and our sponsors.
For more information or to register for the event, visit: www.tracheostomy.org.uk/6thITS