Event Details
Date: 6 May 2022
---
Location name: Norwich, UK
---
Location address: University of East Anglia, Norwich Research Park, Chancellor's Drive, Norwich, Norfolk, NR4 7TJ, UK
---
Contact: Kay Tate
---
Tel: +44 (0)1603 593061
---
---
---
---
Award: 4 CPD points - TBC
---
Report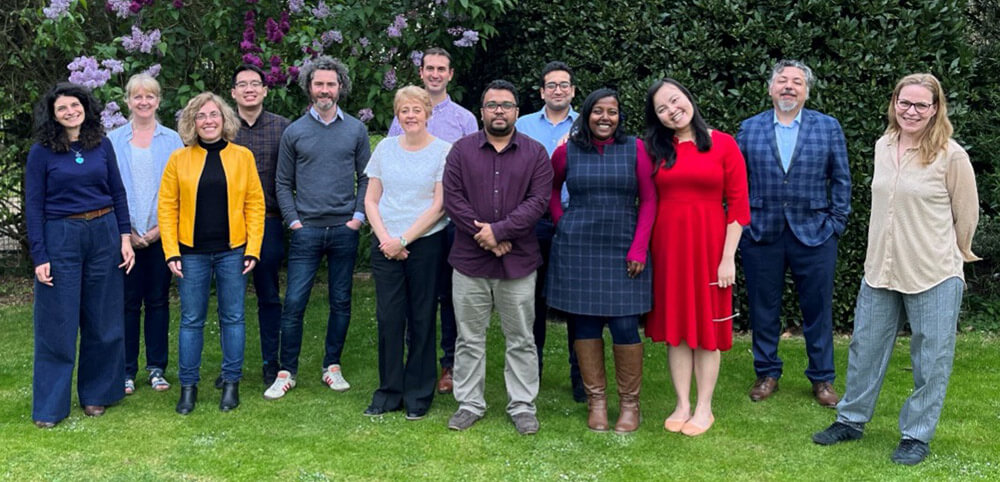 A partnership between the University of East Anglia and Fifth Sense, the charity for people affected by smell and taste disorders, this all-day event highlighted the challenges faced by patients, the clinical management of smell and taste disorders and latest advances in research. The event was chaired by Professor Carl Philpott (below, right), Director of the UK's first NHS smell-and-taste clinic, and Duncan Boak, CEO of Fifth Sense, which he and Prof Philpott established together in 2012. The event was kindly sponsored by Burghart and Sinusitis journal.

In the wake of the COVID-19 pandemic, smell-and-taste disorders have come to the fore. However, despite the growing prevalence, patients can often feel the impact of their condition is not recognised, and there is a need for improved education and training of clinicians. The event included perspectives from patients living with different types of smell and taste disorders alongside approaches taken by clinicians in managing these conditions.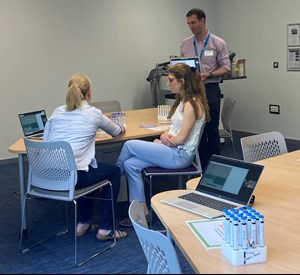 We heard about the latest advances in the field of smell and taste research, including the launch of Fifth Sense's top-10 research priorities. These were gathered through its Smell and Taste Disorders Priority Setting Partnership with the James Lind Alliance. 
Mr Simon Gane, Consultant ENT Surgeon UCL, gave a talk on the olfactory function in health and disease. Miss Lisha McClelland, Consultant ENT Surgeon, University of Birmingham, and Miss Katie Whitcroft, Senior ENT Registrar from Yorkshire, gave talks on history taking/olfactory disorder questionnaires and psychophysical smell testing respectively. The event also included a talk from Professor Claire Hopkins, Professor of Rhinology, King's College London, on COVID-19-related olfactory dysfunction.
Professor Philpott led a panel discussion entitled 'Managing olfactory disorders,' with guest speakers including Dr Sami, Associate Professor in Dementia Research, Norwich Medical School, Dr Sara Bengtsson, Associate Professor in Psychology, Developmental Sciences, University of East Anglia.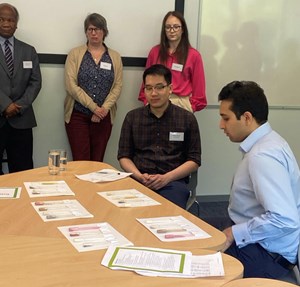 Bengtsson also gave talks on the role of functional MR imaging and olfactory event-related potentials in smell-and-taste research along with Dr Caroline Huart, ENT Surgeon, Brussels and Research Clinician in Olfactology.
The other sessions highlighted recent advances in smell-and-taste research as well as plans for the new Fifth Sense Research Hub. The research priorities resulting from the Priority Setting Partnership have been split into six core themes and have been assigned experts in the area. These include:
Basic Science - Pathophysiology of disease: led by Steven Munger, PhD Director of the University of Florida Center for Smell and Taste.
Stem cell and Regenerative research: led by Prof James Schwob, Professor of Developmental, Molecular & Chemical Biology at Tufts University School of Medicine, and Bradley Goldstein MD, Associate Professor of Head and Neck Surgery and Communication Sciences, Duke University School of Medicine.
Education and training: led by Mr Irfan Syed, Dr Devina Maru, National Medical Director's Clinical Fellow, Primary Medical Services and Integrated Care Directorate, GP Specialty Registrar, London, Mr Sankalp Sunkaraneni, Consultant ENT Surgeon, Royal Surrey County Hospital.
Clinical trials and epidemiology: led by Prof Carl Philpott, Professor of Rhinology & Olfactology, University of East Anglia.
Technology and digital health: led by Marianna Obrist, Professor of Multisensory Interfaces, University College London.
Supportive care: led by Rachel Herz PhD, Adjunct Assistant Professor of Psychiatry and Human Behaviour, Brown University, and part-time Faculty at Boston College, and Dr Lorenzo Stafford, Department of Psychology, University of Portsmouth.
On the back of the success of this year's symposium, it is hoped that in May 2023, a two-day symposium will be hosted at UEA to allow a greater breadth of topics to be covered.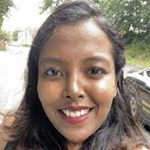 Kala Kumaresan, Clinical Research Fellow, James Paget University Hospital, Gorleston-on-Sea, Norfolk UK.