Event Details
Date:
13 September 2020
- 25 October 2020
---
Location name: VIRTUAL
---
Tel: + 1 703 836 4444
---
---
---
Report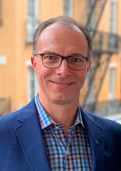 By David Scott Fortune, MD, 
AAO Member, Board Certified by American Board of Otolaryngology; AAO Rhinology and Allergy Education Committee; Attending Surgeon; Allergy & ENT Associates of Middle Tennessee, USA.






The event 
Each year in September, roughly 5000 otolaryngologists from the United States and other countries gather for the American Academy of Otolaryngology-Head and Neck Surgery's Annual Meeting and Product Exposition. The much-anticipated meeting also attracts allied health personnel such as audiologists, midlevel providers (physicians' assistants, nurse practitioners), and speech and language pathologists to share in the world-class exchange of information via scientific presentations, poster exhibits, instruction courses, and expert panel discussions. This year's meeting was originally scheduled to take place in Boston from 13-16 September 2020. However, in May and June 2020, it became evident that a gathering of this proportion could not take place, given the conditions of the COVID-19 global pandemic. The AAO-HNSF leadership acted quickly and decisively to transform this important event into a virtual assembly of otolaryngology content that, before this year, was unprecedented.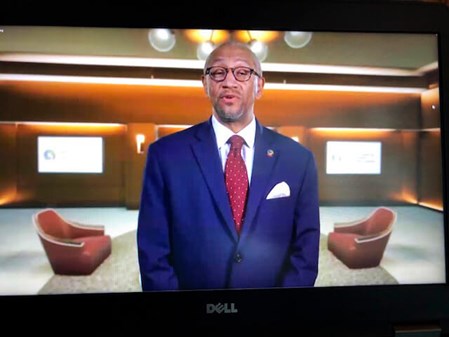 Dr Taylor, AAO President, during the Opening Ceremony.
The transformation 
The AAO-HNSF Annual Meeting Committee shifted all in-person sessions to an online experience and added new features such as 'Office Hours' to attract more attendees. Office Hours was a non-CME event that allowed for networking with others in the field of otolaryngology—a significant reason that a substantial majority of the approximately 11,000 US otolaryngologists and a growing number of their international colleagues make the annual trip to attend this conference. The meeting committee was able to convert a typical four-day meeting experience into an extended online convention by stretching the content out over six weeks and dividing it into six specialty track focused weeks:

14-20 September - Business of Medicine, COVID-19, Patient Safety and Quality Improvement;
21-27 September - Rhinology and Allergy;
28 September - 4 October - Head and Neck Surgery, Endocrine Surgery, and International Symposium;
5-11 October - Otology, Neurotology, and Sleep Medicine;
12-18 October - Laryngology, Broncho-Esophagology, and Pediatric Otolaryngology;
19-25 October - Comprehensive Otolaryngology and Facial Plastics and Reconstructive Surgery.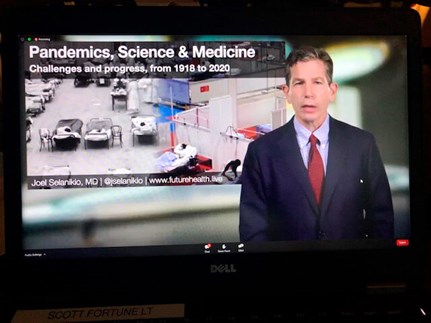 Dr Selanikio gave the keynote lecture.

In addition to these specialty weeks, the AAO created a virtual Expo Hall with the assistance of multiple otolaryngology product manufacturers, as well as a digital poster display room and a Networking and Wellness Lounge to complete an enriched platform for the meeting. Enhancements to the historical format included a movie night on 3 October, highlighting the contributions made to the specialty by women, entitled 'Four Days in Boston: A History of the AAO-HNS Section for Women in Otolaryngology (WIO)'; a virtual Opening Ceremony; a thought-provoking keynote lecture on pandemics, science and medicine by a medical futurist; alumni chatroom events; and a registration fee that included access to the new flagship education module known as FLEX (Focused Lifelong Education Experience).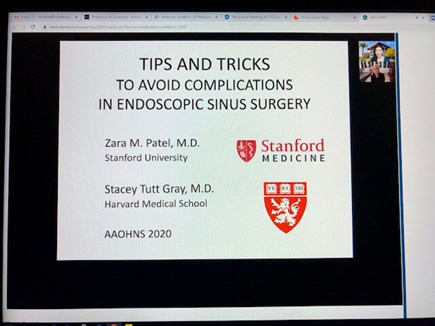 The outcome 
While this year's meeting was much different than previous editions, the AAO successfully delivered an outstanding experience for otolaryngologists and allied health providers alike. That this groundbreaking transformation happened in time to hold the meeting in September is both remarkable and a testament to the strong pool of talent that the AAO has in its education committee representatives and dedicated employees. In years to come, it seems likely that AAO will offer some form of virtual experience so that those who cannot get away from their US or international practices can take part in the #OTOMEETING experience. Though we all prefer to gather in person, I believe we can all agree that the AAO made the best of the circumstances during the COVID-19 crisis. Congratulations to the AAO leadership for giving us all a front-row seat for the first-ever digital otolaryngology meeting. The future of otolaryngology looks bright indeed.