Event Details
Date:
13 October 2022
- 14 October 2022
---
Location name: Manchester, UK
---
Location address: Manchester Central Convention Complex (Manchester Central), Windmill Street, Manchester, M2 3GX, UK
---
Contact: Fitwise
---
Tel: +44 (0) 1625 290046
---
---
---
Report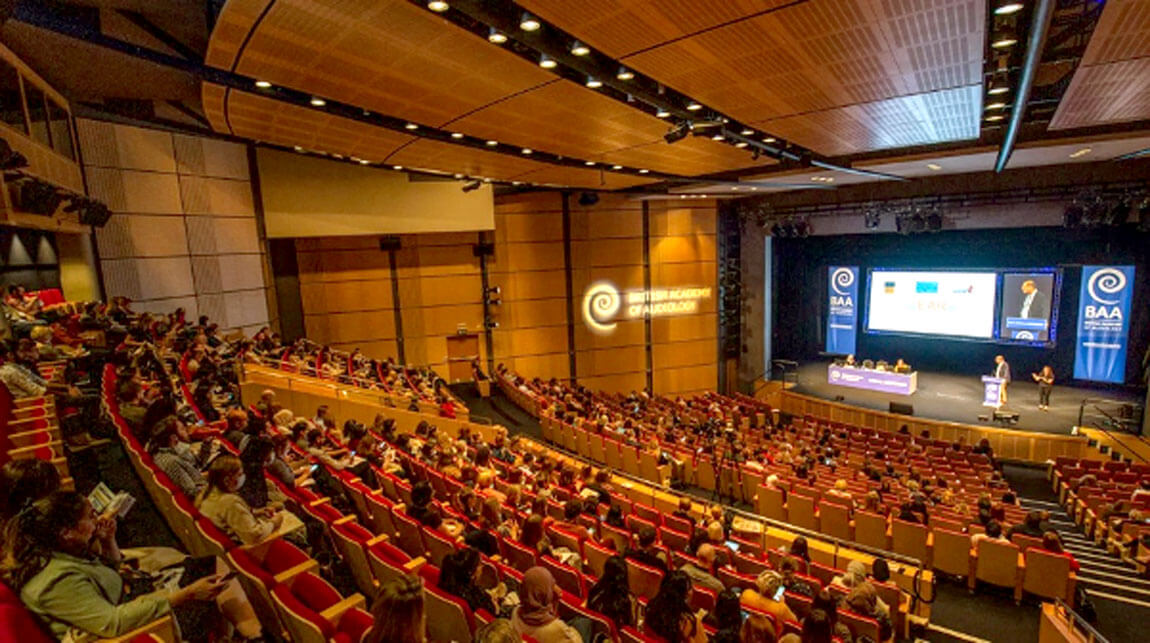 The BAA conference is the largest audiology conference in the UK and this year there were over 400 delegates and 50 exhibitors. Over the two days, this meant reuniting with familiar faces and meeting some new ones. It was another year at the Manchester Central Convention Complex and delegates were present from across the UK and overseas. This created the opportunity to learn about research and development, attend talks from renowned professionals, and get an exclusive insight into exhibitor launches.
There were over 40 sessions with a mix of keynote lectures, panel discussions and masterclasses. Delegates were able to broaden their knowledge in their chosen specialism whilst also branching out into other areas. Key sessions included paediatric assessment and early access to sound, auditory processing disorder, tinnitus management and vestibular assessment.
Hearing implants were also highlighted. Lewis Vaughan Jones, Chief Presenter of BBC Global News, is implanted with the Osia and spoke about his experience of hearing loss, while presenting the annual awards.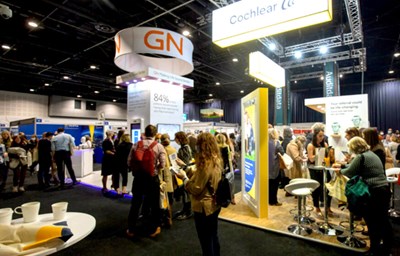 Following the welcome from Kathryn Lewis, President of BAA, the conference began with the Adrian Davis Lecture, presented by Sergi Costafreda Gonzalez on 'Hearing loss and cognition, from epidemiology to clinical trials'. He touched upon the Treating Auditory impairment and CogniTion (TACT) pilot trial which involves proactive hearing assessment and treatment for people with mild cognitive impairment.
A particular highlight was Professor David Baguley's tribute. His passing has left a gap within the audiology and hearing science community. The tribute was given by Professor Kevin Munro during the conference opening session. Prof Baguley a pioneering researcher and one of his passions was encouraging and supporting trainees and young professionals. In his honour, the David Baguely Clinical Research Award was created to recognise outstanding research by an early professional. This annual award will give the winner a chance to present at that year's conference, write a BAA article, and receive a free place to the following year's conference. The first winner of this award was Jack Allum, who subsequently presented 'Hearing loss and deprivation: a Welsh population study'.
Posters showcased those working within audiology, sharing best practices and research developments – from clinical, education and service innovation there is always something to learn from.
The BAA conference always has a friendly and warm atmosphere to network, learn, share ideas, and gain some CPD points too. Every year the conference gets larger and better. No wonder I have been attending for five years!
Future meeting details: 2-3 November 2023. Venue TBC.
Hemna Santilale (CS), Senior Specialist Audiological Scientist, Guy's & St Thomas' Hospital, London, UK.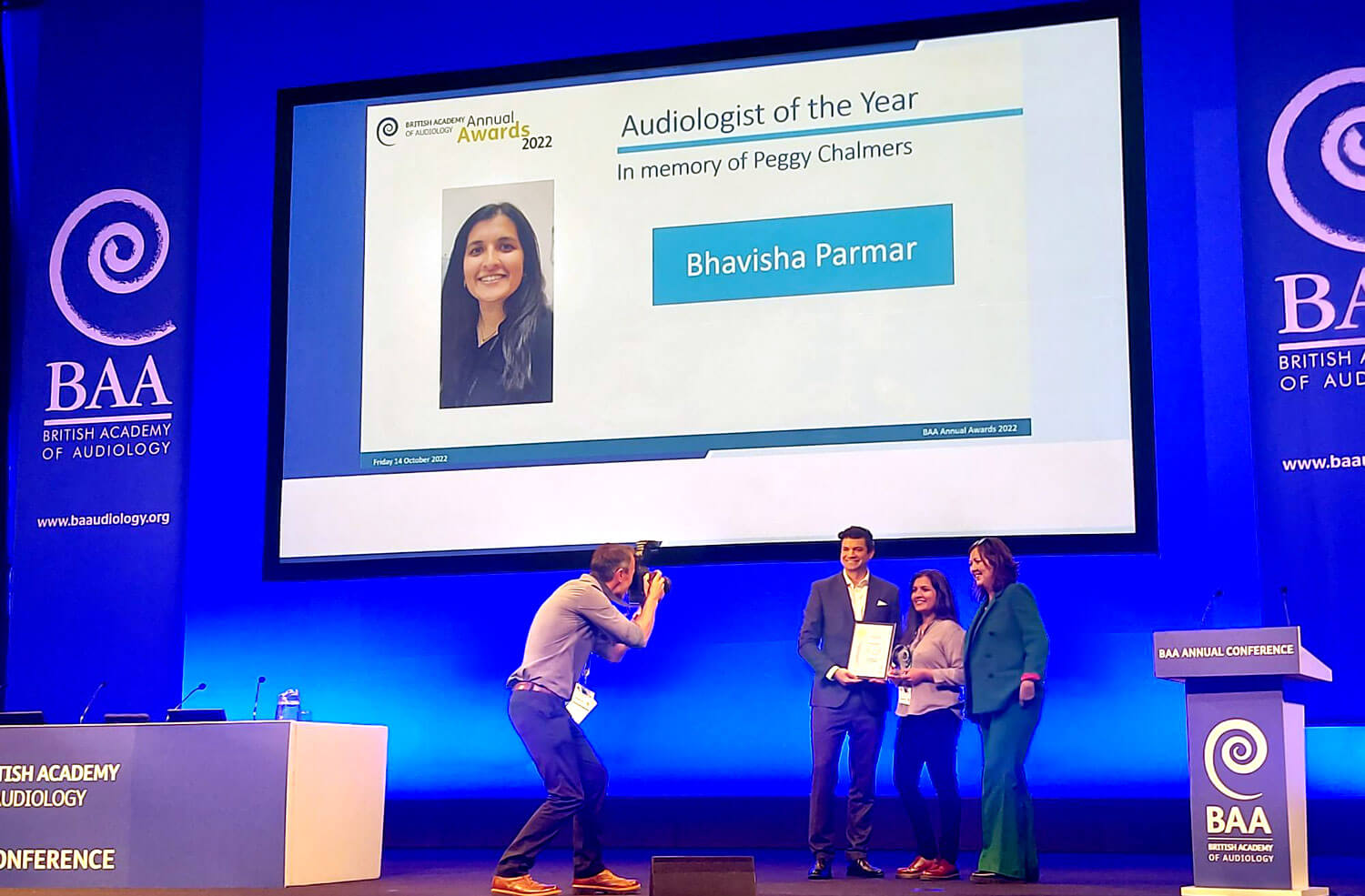 Congratulations to ENT & Audiology News Book Reviews Editor Bhavisha Parmar who was awarded Audiologist of the Year at the BAA in October. Among the many reasons for her nomination was her dedication to patients, for whom she goes above and beyond. Bhavisha was commended for exhibiting a high level of devotion, honesty and dependability over many years, inspiring the next generation of audiologists.