Event Details
Date:
10 January 2021
- 12 January 2021
---
Location name: VIRTUAL CONFERENCE
---
Tel: +44 (0)207 404 8373
---
---
---
---
BACO 2021 – The first virtual experience
Edited by Sheneen Meghji, ENT ST7 registrar, Norfolk and Norwich University Hospital.
With nearly 500 recordings submitted to BACO and more than 300 speakers and presenters, BACO 2021 was one of the biggest virtual ENT conferences during the second peak of the COVID-19 pandemic. More than 1250 delegates logged on to BACO 2021 during the three-day conference. Here are a few perspectives from delegates who joined from the UK and abroad.
The consultant perspective by Matt Weller, ENT Consultant, Royal Wolverhampton Hospital, NHS, UK.

"Having missed BACO 2018 due to on-call commitments, I (and my appraiser!) had been looking forward to BACO 2020. An opportunity for a catch up with old friends, some high quality education and, if time allowed, a small glass of red in the evening. It was not to be.
BACO 2021 proved itself to be a worthy replacement. Yes, I missed seeing friends, but as an educational experience this meeting exceeded all my expectations. The virtual format was simple to use and, as Hisham Mehanna told us in the opening and closing sessions, the online availability has given us all the opportunity to dip into sessions we might never have considered viewing. 
Having watched my usual group of sessions on paediatrics and voice to check I'm not slipping into some awful habits and ruining my patients' lives (I'm not), I thought I would explore some other topics.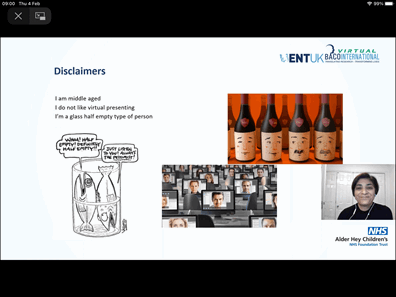 I was drawn to Sujata De's musings on how to survive life in the NHS. I've been in management roles and know that I sometimes have a skewed view on NHS life, so was keen to hear what she had to say. A great talk, and despite having to accept that I am, as Sujata would put it, a "sociopathic optimist", there was a huge amount that resonated.
It felt appropriate that having been reminded by a trainee recently about my lesson to him on a no-nonsense approach to diagnosis of vertigo some years ago, I should watch Louisa Murdin's session on her dizziness diagnosis algorithm. Her focus on the history and timing of symptoms kicked my keystage 1 level approach into touch, but at least I am on the right track. Another really helpful session for anyone that sees patients with vertigo.
Thank you to the organising committee and looking forward to BACO 2023."
The international trainee perspective by Adamu Auwalu, Senior ENT Registrar, Aminu Kano Teaching Hospital, Kano, Nigeria.

"I really enjoined the virtual BACO programme! My BACO experience started at registration; the website was easily accessible and I came across many high quality academic lectures. There were about 450 talks delivered by international speakers and experts in the field of ENT. Too many to watch in three days but I was excited to discover that I could 'Watch on Demand' the missed lectures later! A very big thanks to the organisers for this.
I learnt a great deal from the sessions comprising recent advances, debates, controversies and updates on current management strategies in ENT. For example, thanks to the @voicedoctor_uk (Dr Declan Costello) I now understand that 'watchful waiting' in the management of vocal fold paralysis is no longer good practice. The AAO-HNS session was also excellently delivered; it highlighted the American perspective of thyroid and parathyroid surgery. The knowledge I have acquired will definitely shape my practice! I found the panel discussion and expert opinion on professional and standard guidelines on COVID-19 in ENT practice particularly useful and it will certainly make me face the future with more confidence!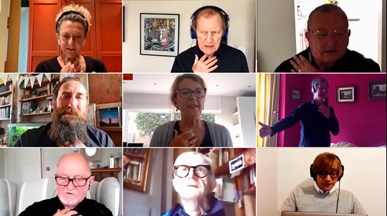 My experience of the virtual conference was superb, from networking with industry representatives, sponsorship engagement, to professional advice from the distinguished professors and experienced colleagues. The most memorable part was seeing the musical performance by the laryngectomy group; this made me think on how to improve the quality of life of our laryngectomy patients! 
I can't wait to attend #BACO2023!"
Finally, a few words from our BACO 2021 Master, Professor Gerry O'Donoghue:

BACO International 2021: Master's Musings
As the menacing pandemic pummelled the land
And dashed the BACO so prodigiously planned
We redoubled our efforts and turned to virtual 
With a programme to match – that was clearly crucial!
A musical opening, honoured citations and medals
Led to a sparkling programme with countless specials
Advances in genomics, informatics and robotics
Forays into stem cells, machine learning, health-economics
We deliberated on Covid, lamenting those we lost
And gave 'three cheers' for the vaccines, whatever their cost
So with our speciality energised and horizons elevated
Thanks to so many,
BACO accomplished, 
Our spirits captivated!
Let's now drink to inspired team-working: 'Ní neart go cur le chéile'!
With a serene recital of Richard Stauss' Morgen performed by ENT surgeons, Chris Aldren, Micheal Kuo and Declan Costello, and a wonderful poem written by our very own BACO 2021 master, perhaps next BACO we should have a music and poetry corner.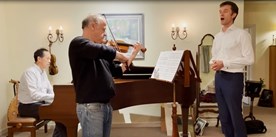 Whilst we were not able to network face to face or enjoy a cup of tea or glass of wine together, delegates did join Twitter to enjoy some camaraderie during BACO 2021. Finally I must say the biggest perk of a virtual conference is that all the sessions are available to stream until 30 June 2021. If you didn't register for Virtual BACO International, you can still register for the Virtual BACO International Educational Package here. So here I leave a few Tweets for you to relish. Till we all meet for coffee or wine at BACO 2023…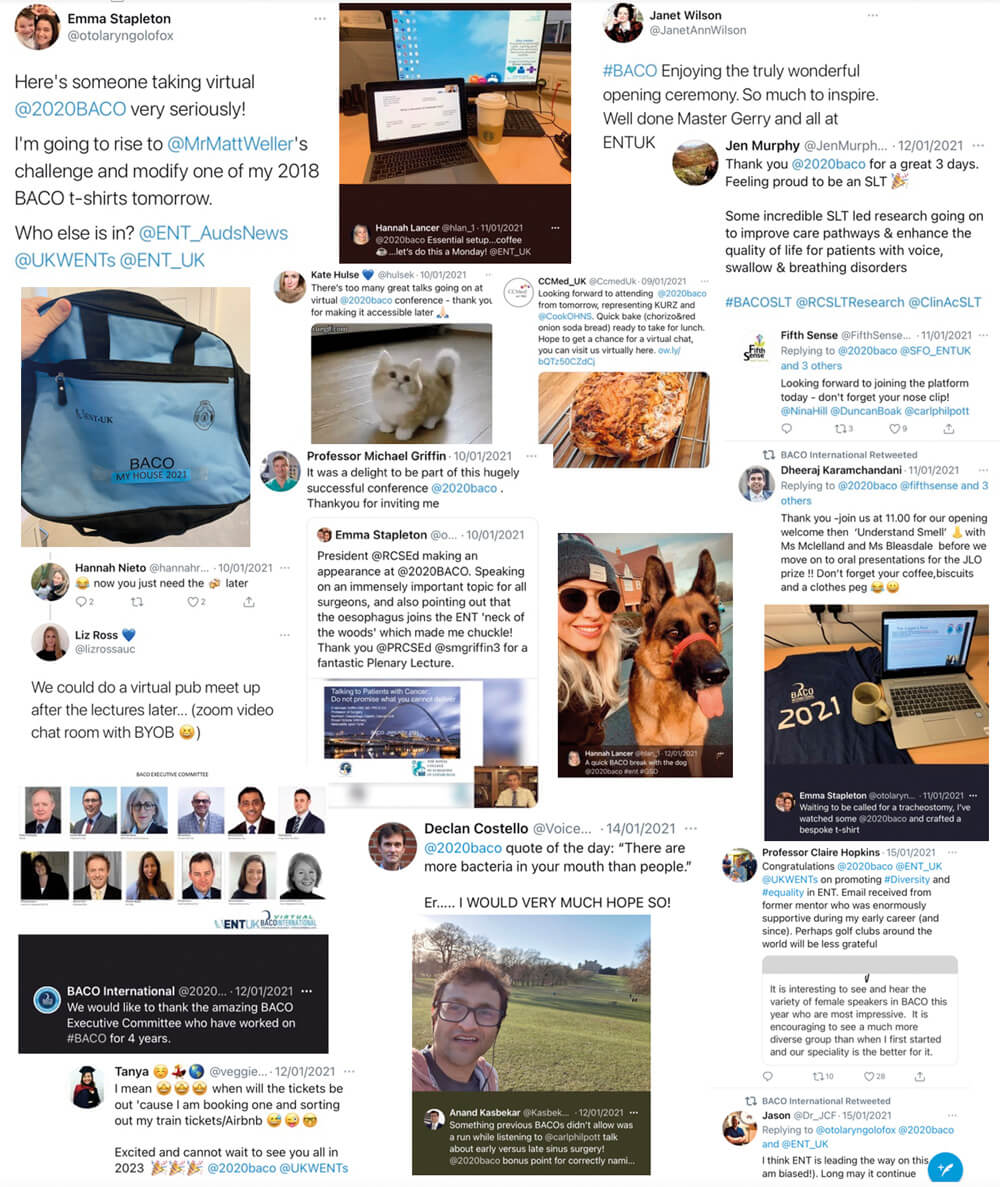 Details for BACO 2023 can be found here.