Event Details
Date:
11 May 2021
- 12 May 2021
---
Time: 07:00
---
Location name: VIRTUAL
---
Contact: Samantha Womack
---
---
---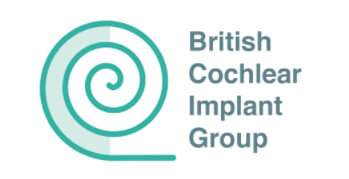 The 2021 British Cochlear Implant Group (BCIG) meeting ran virtually for the first time on 11-12 May 2021. The layout of the virtual platform was impressive and easy to navigate between the main stage, parallel Cochlear Implant (CI) Champions Programme, more than 50 poster presentations and exhibitions by the sponsors of the event. There were also hidden codes to collect points when navigating the platform, with prizes for the highest scores! The theme of the conference was 'Fit for the Future' and it certainly delivered, with an excellent assembly of keynote speakers looking at innovative and cutting-edge developments in hearing and balance research. The first keynote speaker was Dr Colleen Psarros who shared her PhD work in Australia on incorporating telepractice in remote mapping of patients by creating an app to reach patients in outreach clinics or at home. Dr Helen Willis, who is also a cochlear implant user, subsequently gave an intriguing talk about managing cognitive load from listening effort in CI users and their susceptibility to chronic stress.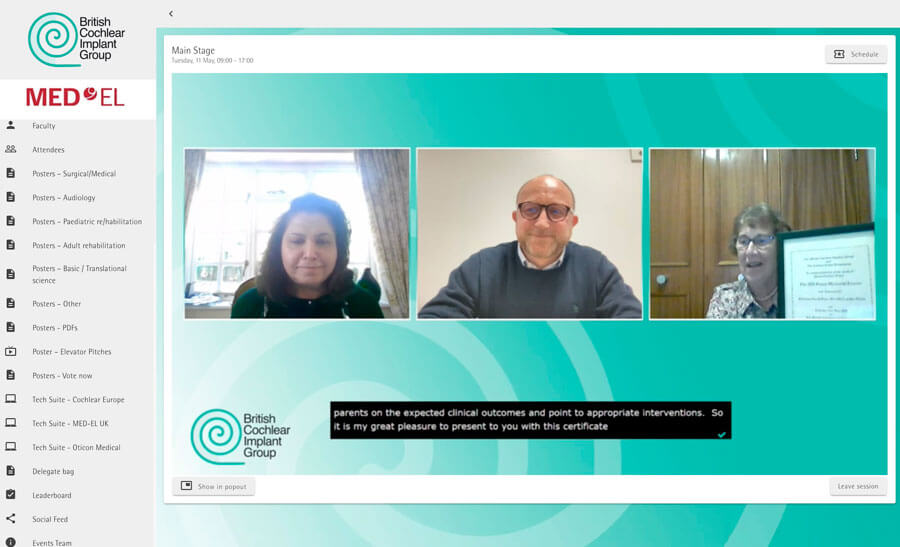 The Graham Fraser Memorial Lecture.
The Graham Fraser Memorial Lecture was delivered by Professor Iain Bruce sharing work from his group on the INDICATE study, looking at prognosticating patients with enlarged vestibular aquaduct with the aim of incorporating artificial intelligence analysis in predicting the risk and severity of progressive hearing loss. Dr Angelica Perez Fornos who is based at the University of Geneva delivered the final keynote lecture of day one. She presented their experience in vestibular implantation, which showed very exciting results! The social event in the evening was an innovative cocktail masterclass, which was a huge success.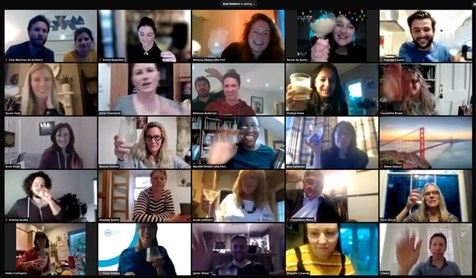 The evening cocktail masterclass.
Day two of the conference was very much in the theme of innovation and advancements in medicine, with Professor George Malliaras and Professor Erwin van Wijk speaking about emerging technologies for neural engineering and developing genetic therapy for hereditary hearing loss. Professor Gerry O'Donoghue subsequently chaired an excellent panel discussion involving all the keynote speakers tying up the key take-home messages. There were also high-quality trainee presentations across the two days as well. Congratulations to Dr Lisa Park and Mr Andrew Soulby for winning the best presentation and poster prizes respectively.
Overall, this was a highly educational conference that ran seamlessly and delivered on its pre-conference promise and much more. I am looking forward to the next BCIG meeting on 26-27 April 2022 in Cardiff City Hall with Professor Catherine Birman from Sydney as the Graham Fraser Memorial Lecture speaker.
Report by Wai Sum Cho, Otology Fellow, University Hospitals Birmingham, UK.